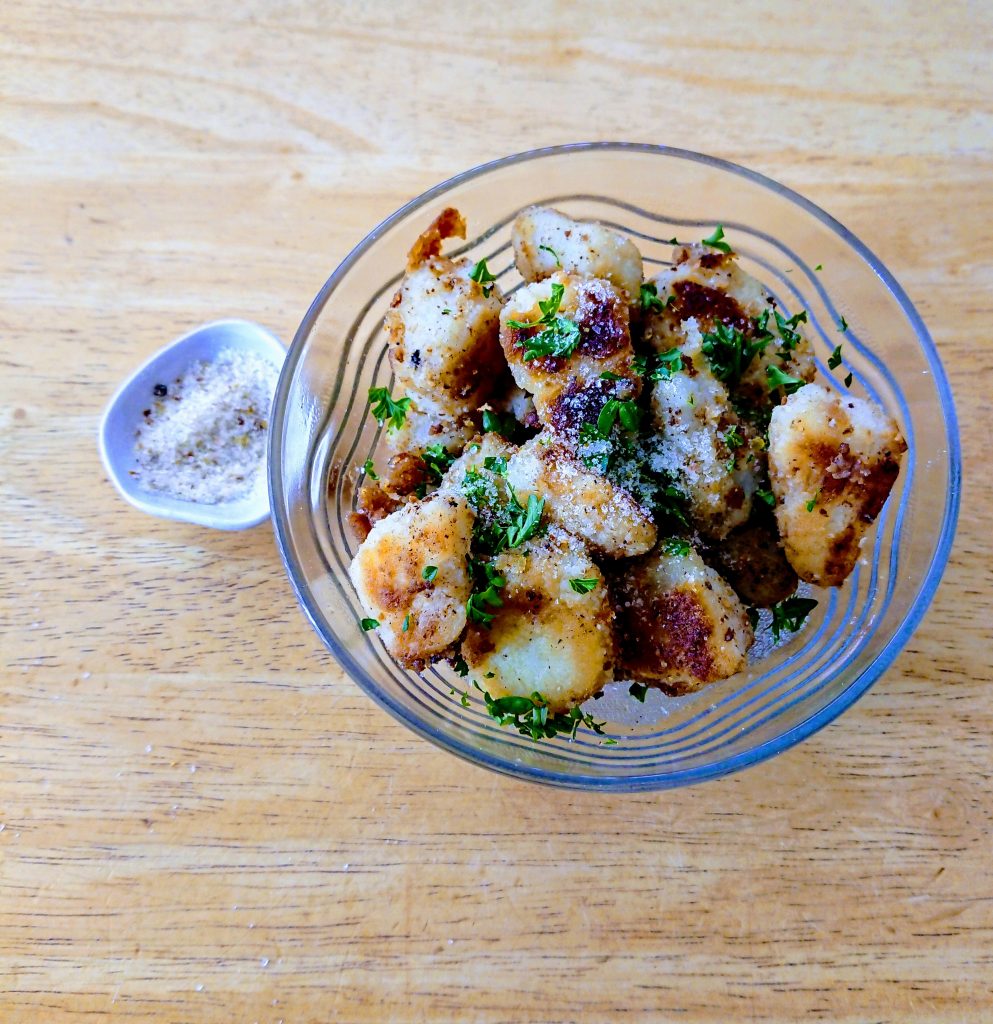 Olive Oil Potatoes with Chicken Broth Salt
This simple potato dish is one of my family's favourite meals. It's so easy to do and they taste amazing.
The addition of my chicken broth salt  takes the flavour to the next level! If you are vegetarian, I also have vegetable broth salt  you can use as a substitute.
Olive oil is a delicious oil to cook with. Choose a good quality Australian oil (I buy mine just down the road at Zig Zag Farm and I can highly recommend it).
Give these crunchy potatoes a go with your family and let me know what you think.

Olive Oil Potatoes with Chicken Broth Salt
Ingredients
3-5 medium potatoes (I use Kennebec or Bismarks they are not so starchy)
1 garlic clove
½ tsp of salt
½ tsp Take a Broth Chicken Broth Salt
Good quality EV olive oil
Parsley to garnish (optional)
Instructions
Peel, quarter & cut potatoes into thick slices, cubes or discs.
Par-boil in a saucepan with ½ tsp of salt.
Boil for approx 5 mins and check to see if they are slightly soft (be careful not to go too long as they will turn to mush).
Drain well.
Cover the base of a large frypan with the olive oil to about ½ cm high.
Add in a clove of garlic (skin on) to the oil and heat gently to a medium to high heat.
Test with a small piece of potato, if it sizzles the rest is ready to add.
Gently add in the potatoes.
Fry until cooked through & golden, flipping over as needed.
Drain on paper towel if necessary.
Sprinkle with Take a Broth Chicken Broth Salt and chopped parsley.
Enjoy!