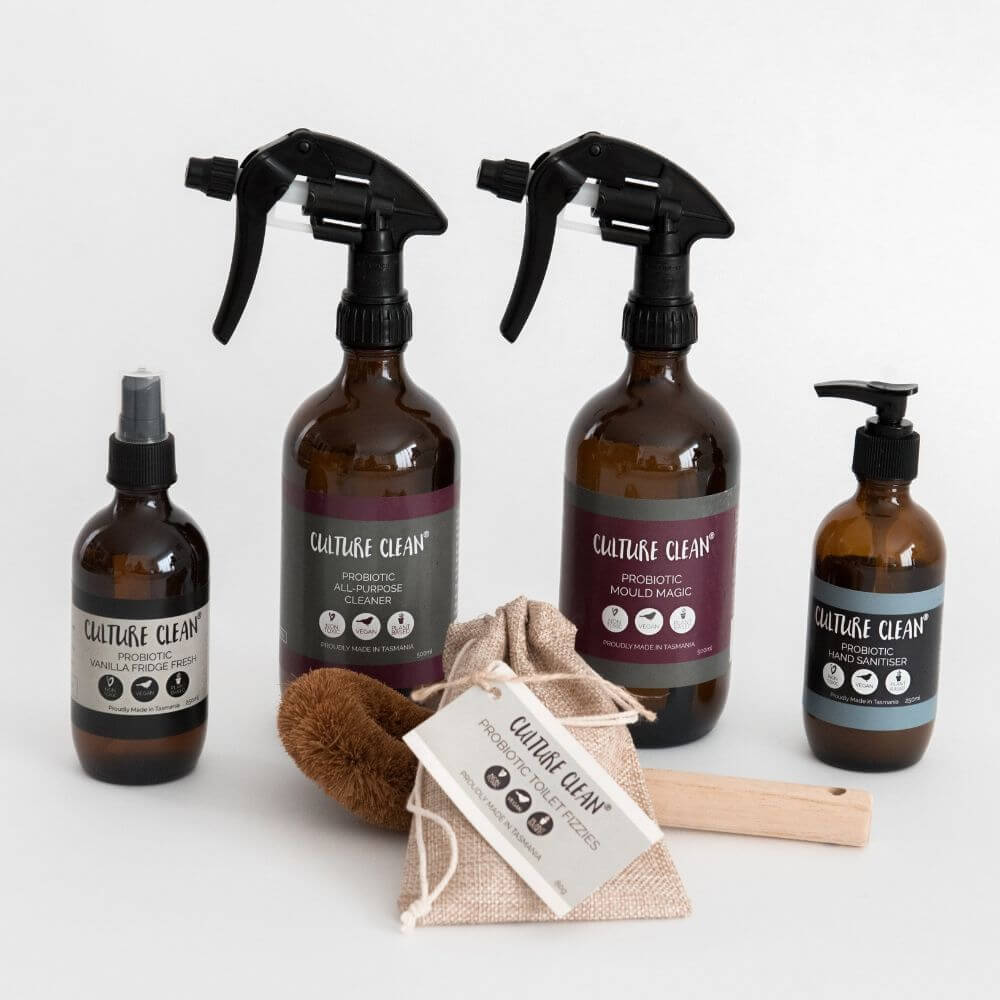 Culture Clean
Culture Clean is an artisanal range of premium quality, all natural, probiotic cleaning products handmade in North West Tasmania.
Inspired by an old-fashioned recipe of her Nan's, Micheline Andrews harnesses the incredible natural power of plants to create a unique product range that is unrivalled in Australia.
Culture Clean is lovingly hand crafted in small batches using a traditional fermenting method and local ingredients.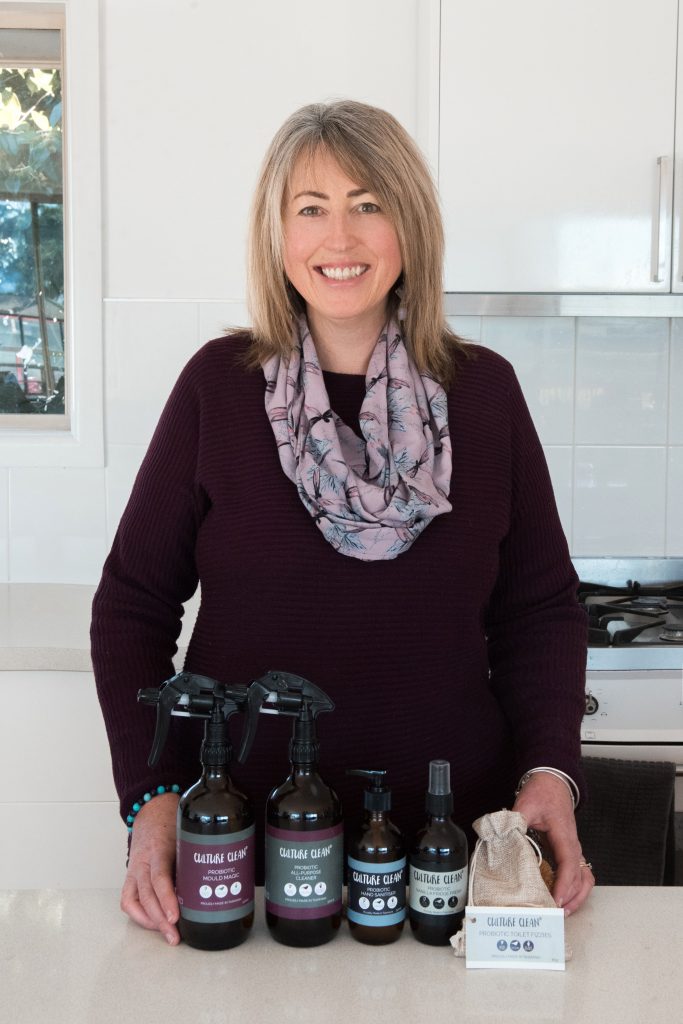 The foundation product, Probiotic All-Purpose cleaner is the natural way to kill the bad bacteria and keep the good bacteria in your home to help you create a healthy environment for your family.
You can use it alone as an all-purpose cleaner or combine it with your favourite cleaners to create a happy, healthy household.
The live probiotics in Culture Clean fight the bad bacteria in your home, leaving the good bacteria to do its thing. The ingredients even act as a natural ant-repellent.
The Culture Clean range is:
Vegan
Non-Toxic
Plant-based
Free from Parabens and Synthetics
Septic Safe
Palm oil Free
Cruelty Free
Australian Made
Not Tested on Animals
Follow Culture Clean on social media here: