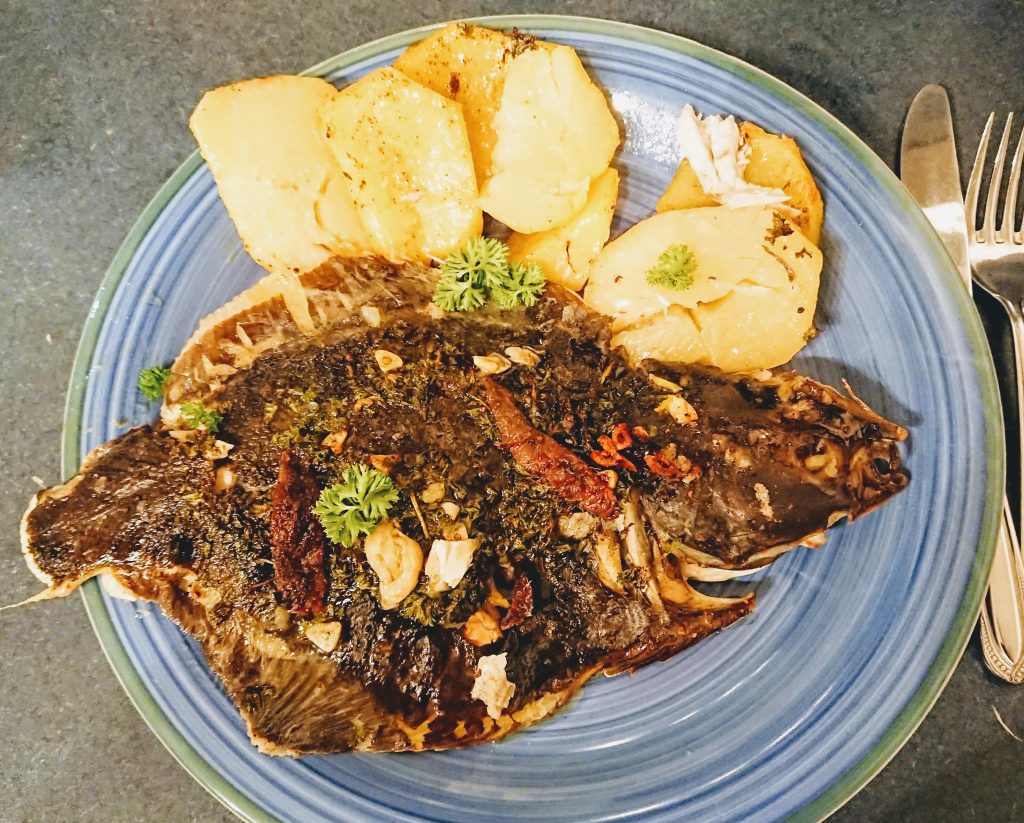 Whole Baked Flounder with Saffron Potatoes
This is such an easy and economical recipe but it really looks the biz! Perfect if you are starting to think about entertaining again and wanting to make something impressive but without much time or effort required.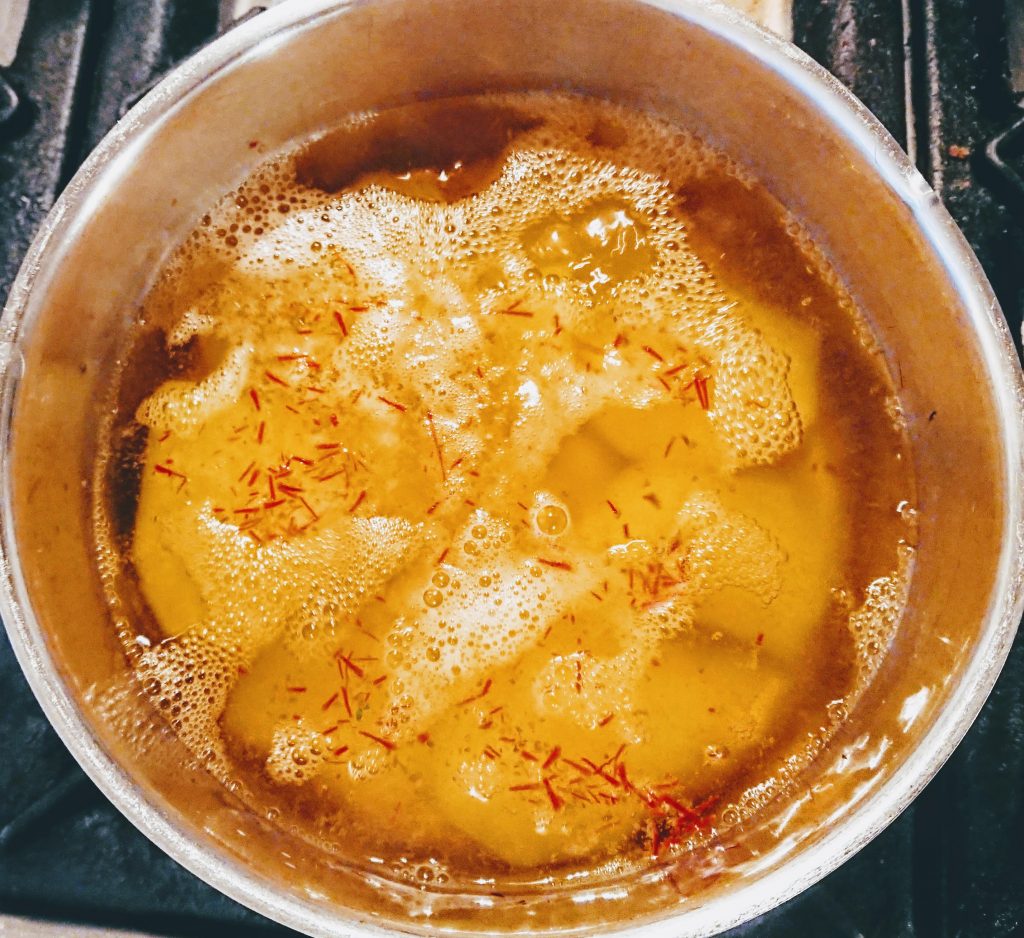 Flounder is a relatively mild-flavoured flat fish. You could use sole as a substitute if you can't find flounder. The saffron is optional if you don't have any, but it does elevate the dish to something a bit fancier!
My chicken broth salt adds an extra level of flavour to the dish (and of course, extra nutrients!)
This dish is great accompanied with a big green salad or lightly steamed green vegetables. You could also serve the fish with my Olive Oil Potatoes or my Cauliflower Puree instead of the potatoes in this dish.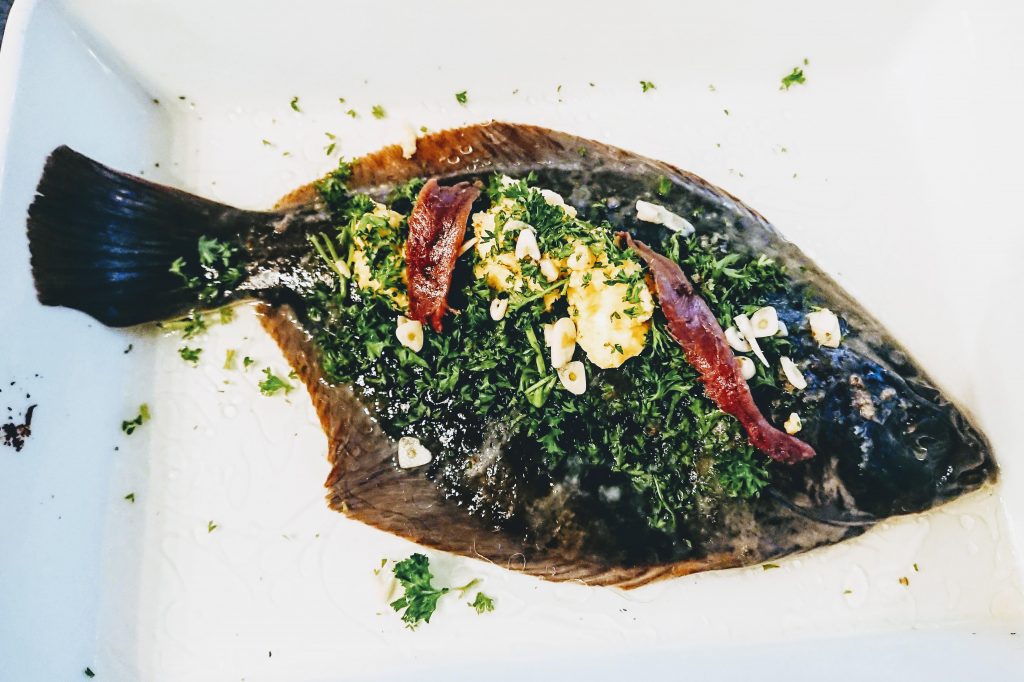 Whole Baked Flounder with Saffron Potatoes
This recipe is for one serving. Increase the ingredients as needed for extra serves.
Ingredients
2 medium potatoes (Kennebec or Desiree work well)
1 whole fresh flounder
½ cup white wine
Splash of olive oil
Juice of one lemon
2 cloves of garlic, thinly sliced
Handful of chopped parsley
3 anchovy fillets
Pinch of saffron
Pinch of chicken broth salt
Pinch of cracked black pepper.
Instructions
Preheat oven to a medium heat, around 180 degrees celsius.
Peel potatoes and cut into 1cm thick slices.
Add to boiling salted water with the pinch of saffron.
Par-boil until just starting to soften.
Place flounder into a baking tray.
Add white wine, olive oil, lemon juice and parsley .
Season with chicken broth salt and freshly cracked pepper.
Add anchovies to the top of the fish.
Arrange the potatoes around the fish in the tray.
Bake in the oven, approximately 10-15 minutes or until the fish is cooked through, depending on its size.