"It is my genuine belief that gentle nurturing allows the individual to follow through with what they already know and what they can be doing for themselves." – Micheline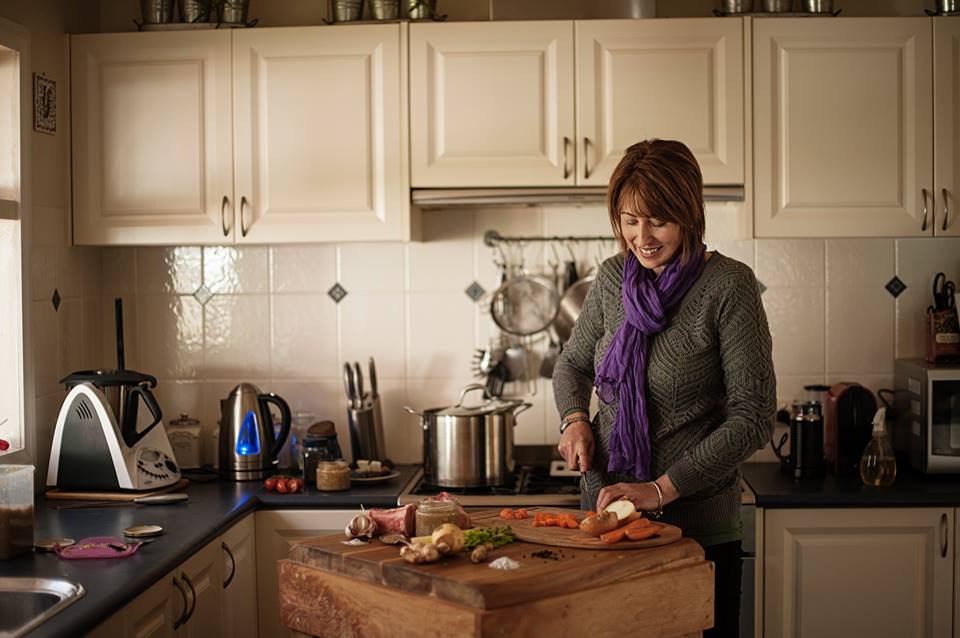 Welcome and thank you for joining me.  My name is Micheline and I have many passions, all of which you will find here.
I am a health coach, author, educator, artisan producer and mum of two from North West Tasmania.
I am a one-woman business and I make two ranges of premium artisan products from my home. Take a Broth Tasmania is my bone broth range and Culture Clean is my probiotic cleaning range.
With a lifelong interest in health, wellness and sustainability, creating all-natural, toxin-free and eco-friendly products for Australian families is incredibly special to me. 
I am also a passionate home cook and you will find many of my real food recipes on the blog.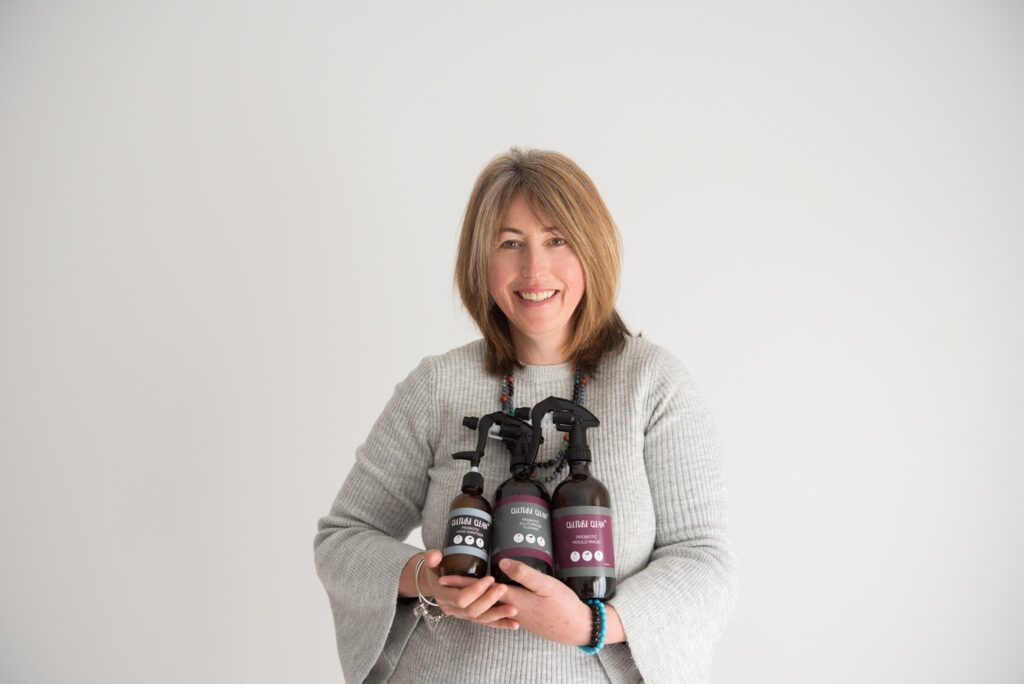 A little of my story:
I received a personal wake-up call when a significant accident and trauma changed my life. Looking back, it was my turning point.
During this time, I discovered the healing elixir that is bone broth. I was so passionate about the impact it had on my own healing journey and that of my beloved dog Charlie-Girl, I wanted to get the information out there to benefit others.
I took it to the next level by making the ground-breaking decision to try dehydrating it into a powder form. It worked! This was the beginning of my broth business.
I was the first person in the world to sell broth in powdered form and I soon gained world-wide trademarking. 
My passion about the benefits of bone broth will always remain deeply embedded in everything I do. It has guided me to increase my knowledge of gut health and has made me aware of the incredible healing the body is capable of when provided with the right tools.
This prompted me to write my book, Bone Broth Basics where I shared everything I have learnt about making and cooking with bone broth.
These days Take a Broth Tasmania continues to evolve as I introduce innovative new ways to enjoy your daily broth – from strips to lollipops!
Learning about gut health and studying as a health coach with 'Institute of Integrative Nutrition' and 'Health Academy Australia' further inspired me to create a fermented cleaning range. Good bugs for your gut extended to good bugs for your home!
Culture Clean was based on an old-fashioned fermented recipe for a cleaning spray my grandmother made. I use plant-based ingredients – many from my own garden.
Today the range continues to grow with eight products that help families all across Australia with fragrance-free, non-toxic, all natural cleaning options.
My days are spent growing, making, manufacturing and packaging products with reverence, love and care. You can find them on my website or catch up with me at my local Tassie markets and have a chat.
Much love,