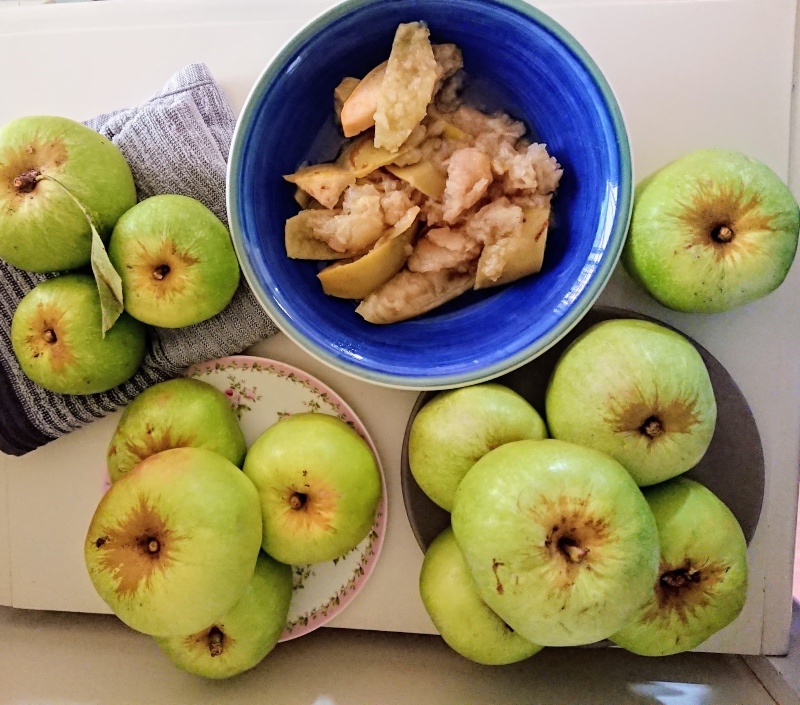 Stewed Apples for Gut Health
Most of you know that I live in Tasmania and right now, apple season is in full swing. Today I am in the kitchen stewing some up.
Did you know that stewed apples, just like bone broth, are great for your gut health? This is because of the fibre, pectin and the flavonoids contained in apples.
When you cook apples, they release extra pectin which is a rich source of soluble fibre. This helps with our body's elimination and detoxification process and is very beneficial to our health. The pectin is a great source of food for our good bacteria.
The flavonoids in apples can also help our gut health by reducing inflammation and protecting our intestinal tissue.
They really are a great way to add extra nutrients to your family's diet. They also freeze really well so you can make a big batch and always have some on hand.
Stewed apples are so versatile and as well as just eating them as they are you can also:
add to porridge or bircher muesli
make an apple crumble
serve warm or cold with yoghurt or cream
use in baking muffins or cakes
puree to use as baby food
add to a smoothie
Here is my basic recipe for making stewed apples. Enjoy!
Stewed Apples for Gut Health
Ingredients
6 apples
1 cup water
1 teaspoon cinnamon
Instructions
Wash your apples well.
Core but do not peel.
Cut into wedges.
Add to a saucepan with the water and cinnamon.
Cook over a low heat, very slowly until soft.
This will take approximately 10-15 minutes.