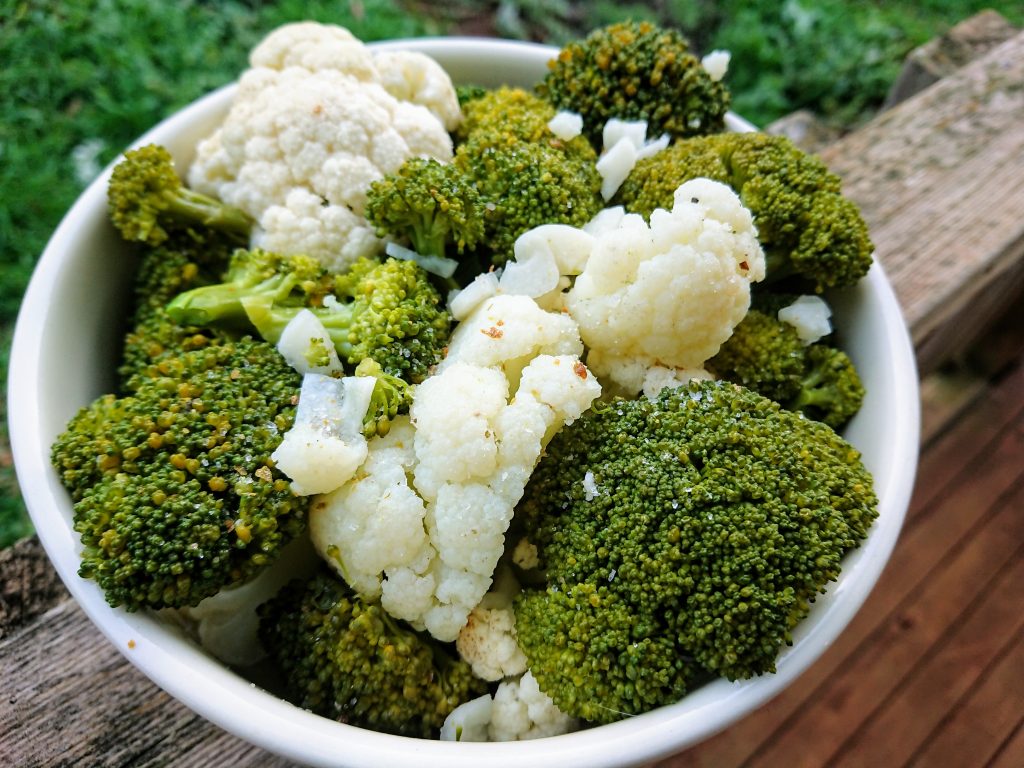 Garlic Cauliflower and Broccoli
It can sometimes be a challenge to get the family eating vegetables! This super easy recipe for Garlic Cauliflower and Broccoli adds a lot of flavour and turns ordinary vegetables into something special.
The trick with cruciferous vegetables is to cook them only until they are just done or the sulphur released can smell and taste quite unpleasant.
The nutritional benefits of cruciferous vegetables are numerous so it's worthwhile to try to incorporate them into your diet regularly.
You can save the cooking liquid from this recipe and add it to your next homemade stock or bone broth.
What is your favourite way to add flavour to vegetables?
You can find my chicken broth salt and vegetable broth salt here.
Garlic Cauliflower and Broccoli
Ingredients
Cauliflower florets, washed and cut into portions
Broccoli florets, washed and cut into portions
1 teaspoon chicken broth salt (or use vegetable broth salt if vegetarian)
1 clove thinly sliced garlic
Instructions
Place cauliflower and broccoli into a saucepan.
Cover with water.
Add the broth salt and the garlic.
Bring to the boil and simmer until just tender, still leaving some crispness.
Drain and serve!