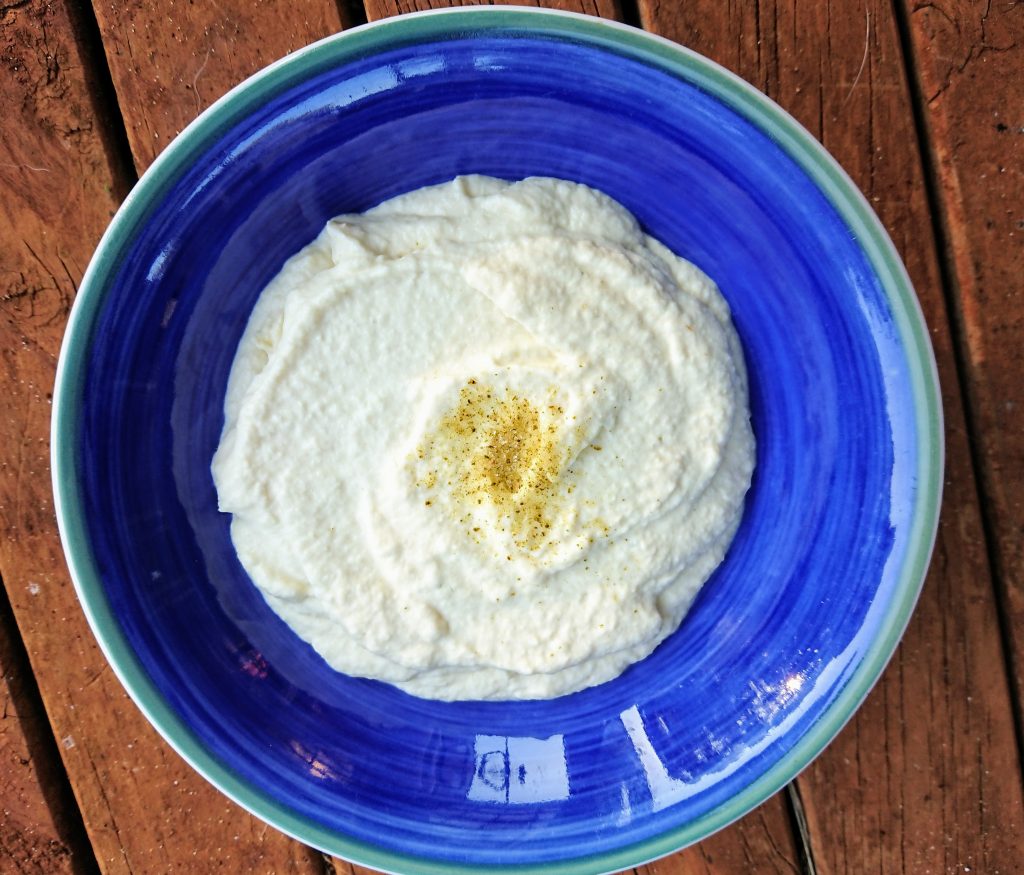 Cauliflower Puree with Vegetable Broth Salt
Cauliflowers are in season and I love to make the most of them with this delicious puree topped with my Vegetable Broth Salt.
The puree is silky smooth and so versatile – you can use it in place of mashed potatoes for a change or if you need a low-carb or paleo substitute.
The addition of broth gives it a really beautiful layer of flavour and of course, extra nutrients. You can use any homemade broth you have or use my bone broth powders made up with hot water.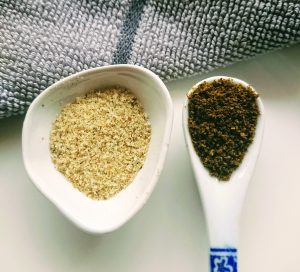 The cauliflower puree goes really well as an accompaniment to any braise, casserole or slow-cooked type of dish. You can also smear it on a large platter and top with sliced roast meats or roasted root vegetables for something a bit fancy.
I try to make the most of my time in the kitchen by cooking once and eating twice or thrice! So I always use the whole head of cauliflower and then freeze the leftovers into portions.
I hope you enjoy this recipe as much as we do! Simple, seasonal and very satisfying.
Cauliflower Puree with Vegetable Broth Salt
Ingredients
1 medium size cauliflower
½ cup water
½ cup chicken or vegetable broth (or use my broth powder made up)
1 heaped tablespoon butter
1 clove crushed garlic
½ cup cream
½ teaspoon vegetable broth salt (plus ¼ teaspoon extra for garnish)
freshly ground black pepper
Instructions
Roughly cut chunks of cauliflower and add to a large pot.
Add the water, broth, garlic and ½ teaspoon vegetable broth salt.
Cover with a lid and bring to the boil.
Take off the lid and then simmer on a low heat until the cauliflower is soft.
Reducing down the liquid takes approximately 15-20 minutes.
Drain the cauliflower, setting aside approximately ½ cup of the liquid.
Add butter, cream and pepper and stir well.
Using a stick blender, puree the cauliflower until smooth.
Add in just enough of the reserved liquid to get it to a nice creamy consistency.
If you don't have a stick blender, you can transfer to a blender or food processor but be very careful with the hot puree!
Garnish with the remainder of the vegetable broth salt.