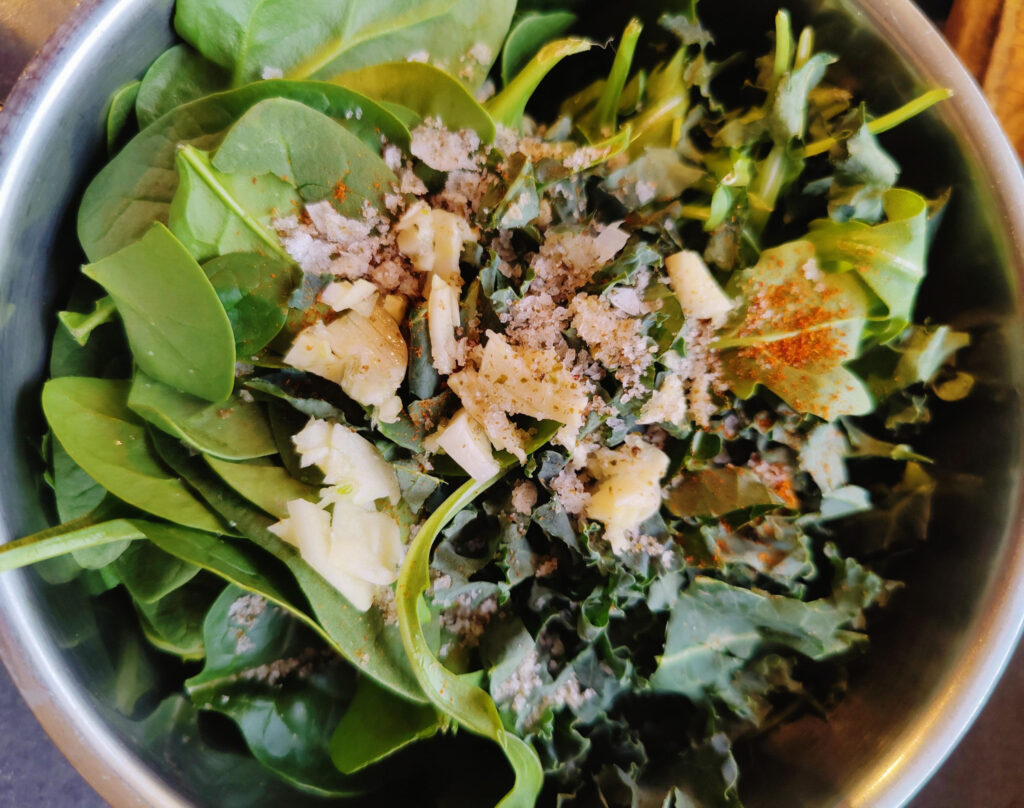 How to make gut-friendly greens
You know I am all about great gut health! I am always trying to find ways to look after the gut with good food.
This simple recipe for green leafy vegetables is very gut-friendly and so good for you.
Research has found that green leafy vegetables contain the enzyme, sugar sulfoquinovose (SQ), which is a great prebiotic to feed good gut bacteria. The good bacteria takes up space in your gut, crowding out the bad bacteria that makes you unwell.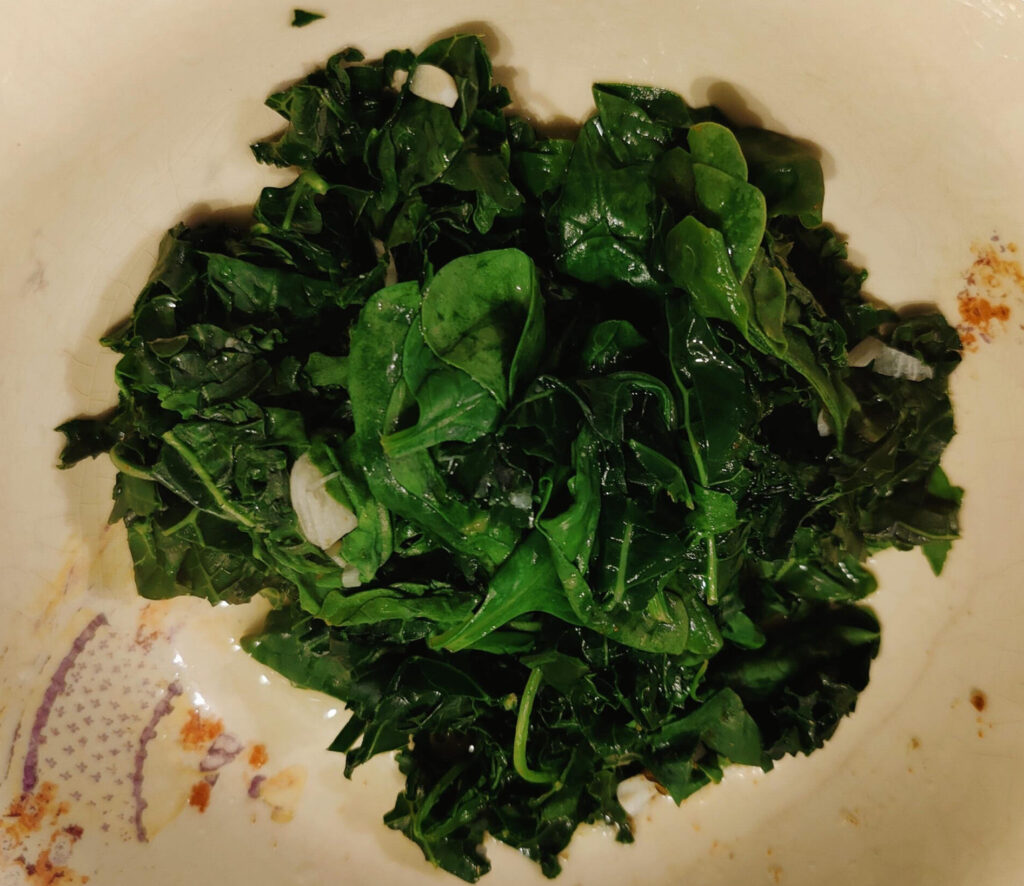 Boiling the greens briefly in this recipe also reduces the oxalates. Most leafy greens contain a high concentration of oxalic acid which is naturally occurring in many fruits and vegetables.
Oxalic acid binds with calcium and other minerals like magnesium and iron in order to be excreted from the body. So too much oxalic acid can be problematic (think raw green smoothies!)
The oxalic acid leaches into the water once you boil the greens, so throw this away.
Of course I add the ultimate gut healing magic elixir bone broth to all my dishes! The Chicken Bone Broth Salt in this recipe gives you flavour with a side of nutrients and gut healing.
Serve your gut-friendly greens with dinner as a side-dish or for breakfast with some eggs. You could also add the greens  on top of a bowl of soup or stew for some extra goodness.
For extra flavour and to enhance absorption of the nutrients.  you can also drizzle over some extra virgin olive oil.
If you are looking for more gut-friendly recipes, check out my stewed apples and find out how to add resistant starch to your diet.
This is such a simple way to add more gut-friendly foods to your diet. I hope you find it useful and give it a go!
How to make gut-friendly greens
Ingredients
Handful each of kale, spinach, rocket and silverbeet
½ teaspoon Chicken Broth Salt or Vegetable Broth Salt
2 cloves garlic, crushed
½ lemon, juiced
Pinch of chilli flakes
Instructions
Wash all the greens really well.
Pull the kale and silverbeet off their stalks.
Put all greens together in a pot with the salt, garlic and chilli.
Fill the pot with water to a ¼ of the way full.
Bring to the boil and cook for three minutes or just wilted.
Turn off heat.
Strain off the water.
Add lemon juice just before serving.