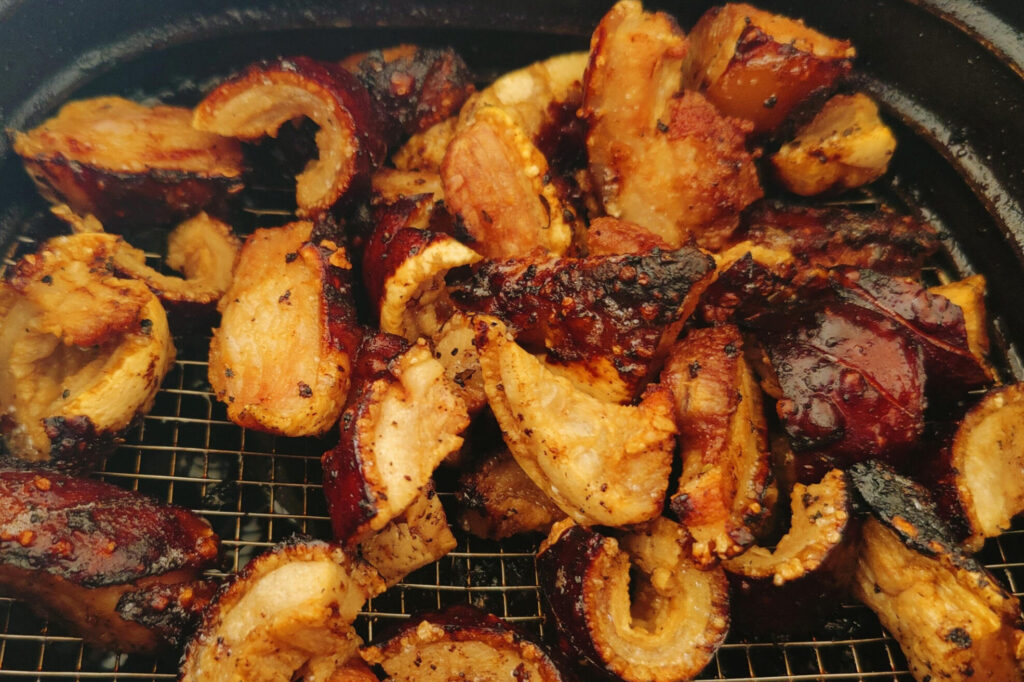 BBQ Pork Crackling Snacks in the Air Fryer
Oh my! I think I have discovered the world's most delicious snack ever!!
Who doesn't love pork crackling? I have combined it some all natural, nutritious ingredients for the ultimate flavour bomb.
There is a misconception that pork fat is unhealthy, but did you know that pork fat is actually highly nutritious? It's a great source of B Vitamins and Omega 3s and is a complete protein.
Choose a good quality, free range pork supplier of course for the best health benefits!
For this recipe, you can take the pork skin (or crackling) off a piece of pork leg or shoulder or you can buy the pork skin on its own. I like to take it off a piece of pork myself so I can keep a layer of fat on the skin for extra yumminess.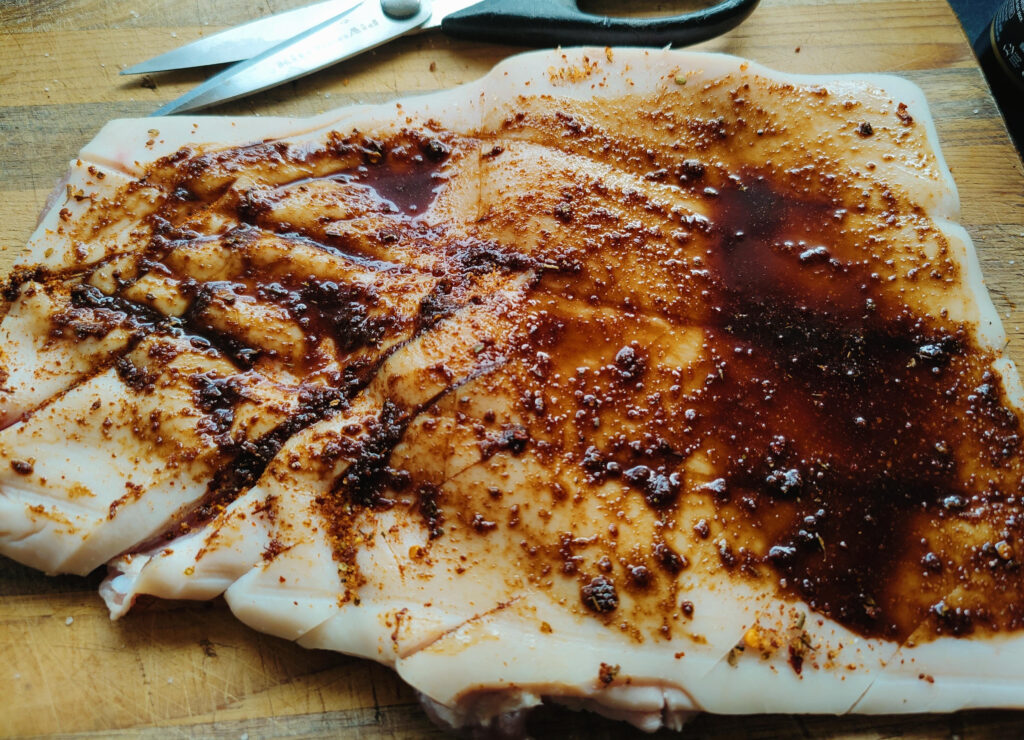 You can dry out the skin, uncovered in the fridge overnight if you like for extra crispiness, but I find that the air fryer does a brilliant job of making really crispy crackling.
If you don't have an air fryer, you can also make this recipe in the oven. You may need to increase the temperature a little.
There are so many ways you can use my Beef Broth BBQ Rub in recipes and you get great flavour without additives and nasty artificial ingredients!
I would love to know what you think. Is this the most delicious savoury snack ever??? Let me know!
BBQ Pork Crackling Snacks in the Air Fryer
Ingredients
Large piece of pork skin (crackling)
1 tablespoon Beef Broth BBQ Rub
1 tablespoon Chicken Broth Salt
1-2 tablespoons balsamic vinegar
Instructions
Pat dry the pork skin with paper towel.
Score the skin with a sharp knife.
Sprinkle over the combined Chicken Broth Salt and Beef Broth BBQ Rub.
Massage into the skin really well.
Add the balsamic vinegar and rub in.
Cook in the air fryer for approx 9-10 minutes at 200 degrees celsius.
Cut up into bite-sized pieces with scissors.
Cook for another 9-10 minutes at 200 degrees celsius.
Drain the lard and keep for roasting.