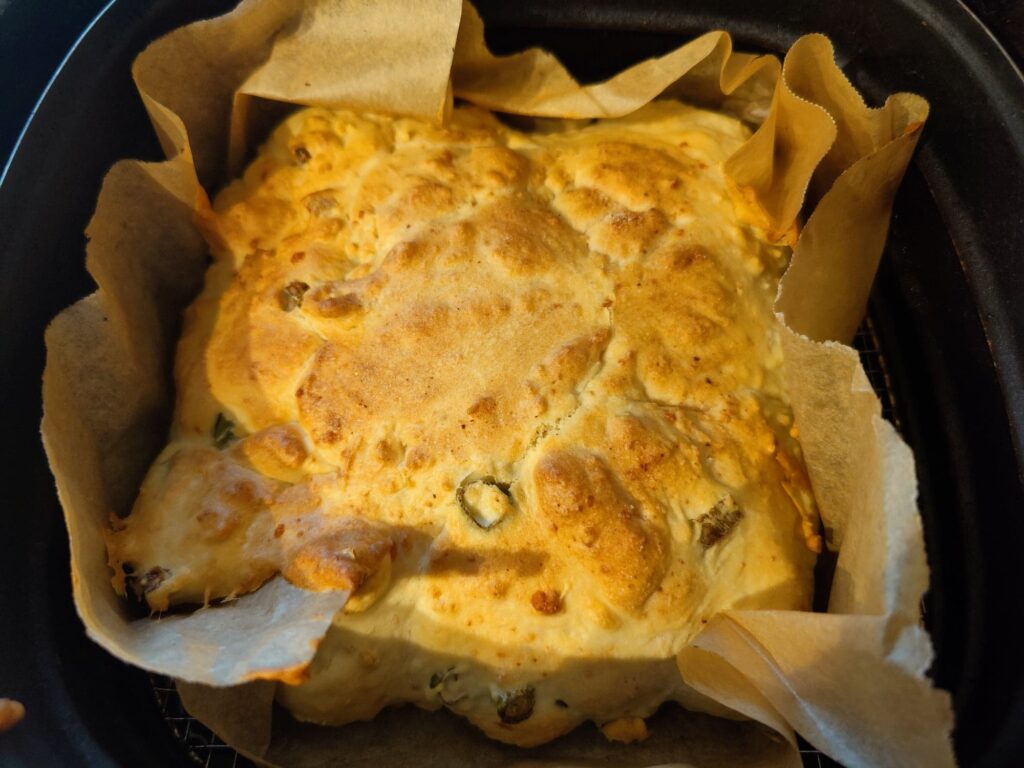 Cheese and Onion Air Fryer Bread
As the weather cools down, our family starts eating more warming soups and stews. This Cheese and Onion Air Fryer Bread is the perfect accompaniment!
It can be whipped up in no time at all and cooked in less than twenty minutes using the air fryer. If you don't have an air fryer, you can simply bake in the oven in a cake tin or on a tray. You may need to increase the temperature and time a little though.
Please get creative with your own additions. We love cheese and onion but you could also try so many delicious things like olives, sun-dried tomatoes, herbs, garlic, shredded spinach or zucchini and different cheeses like fetta.  My Vegetable Broth Salt would also be great if you are vegetarian.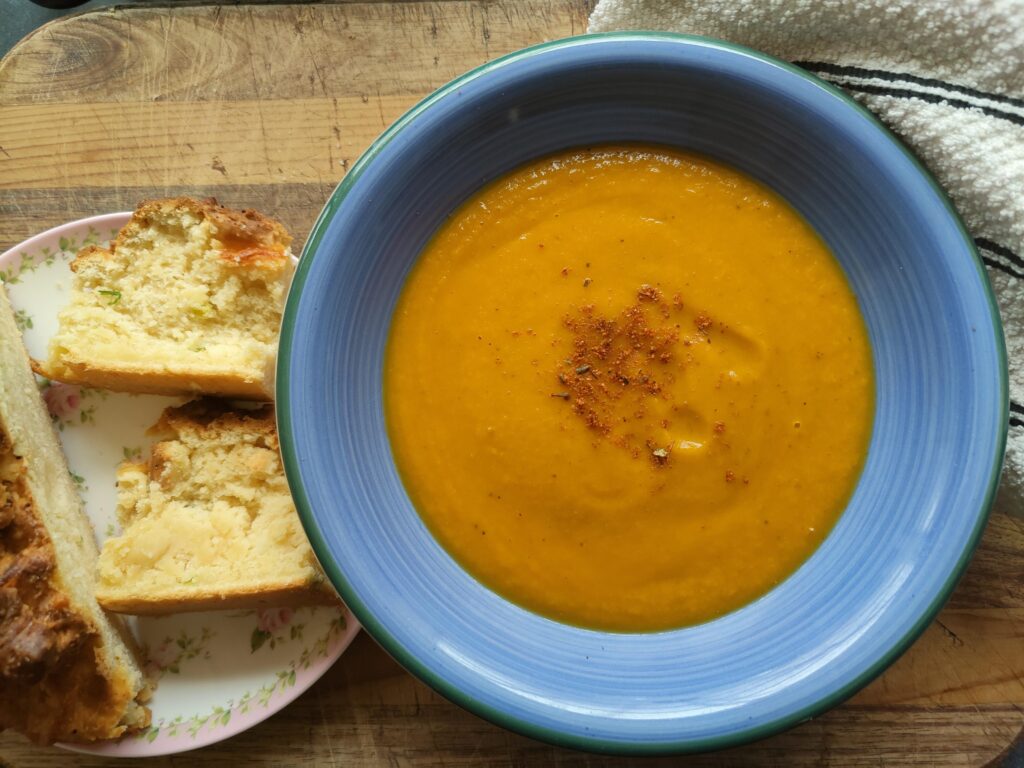 So good with soup!!!
The texture of this bread is similar to damper or scones and best eaten on the day or the next day. You can freeze it if you like. If you are gluten free, try it out with a gluten free self raising flour blend. I haven't tested that yet, so let me know if you do give it a go.
This Cheese and Onion Air Fryer Bread goes really nicely with my Minestrone Soup.  A great budget-friendly meal for winter that will nourish the whole family!

Cheese and Onion Air Fryer Bread
Ingredients
3 cups self-raising flour
1 cup pure cream
1 cup soda water
2 spring onions (green shallots), chopped
¼ cup parmesan or cheddar cheese, grated
½ teaspoon + ¼ teaspoon extra Chicken Broth Salt
Instructions
Add all ingredients (except the extra Chicken Broth Salt) to a mixing bowl.
Gently form into a dough. Be careful not to overwork.
Line your air fryer with baking paper.
Add the bread and sprinkle with the extra ¼ teaspoon of Chicken Broth Salt.
Cook for 15 minutes at 190oC as a rough guide. Air fryers do vary a bit, so check on it.
Test as you would a cake with a skewer to see if the inside is cooked.