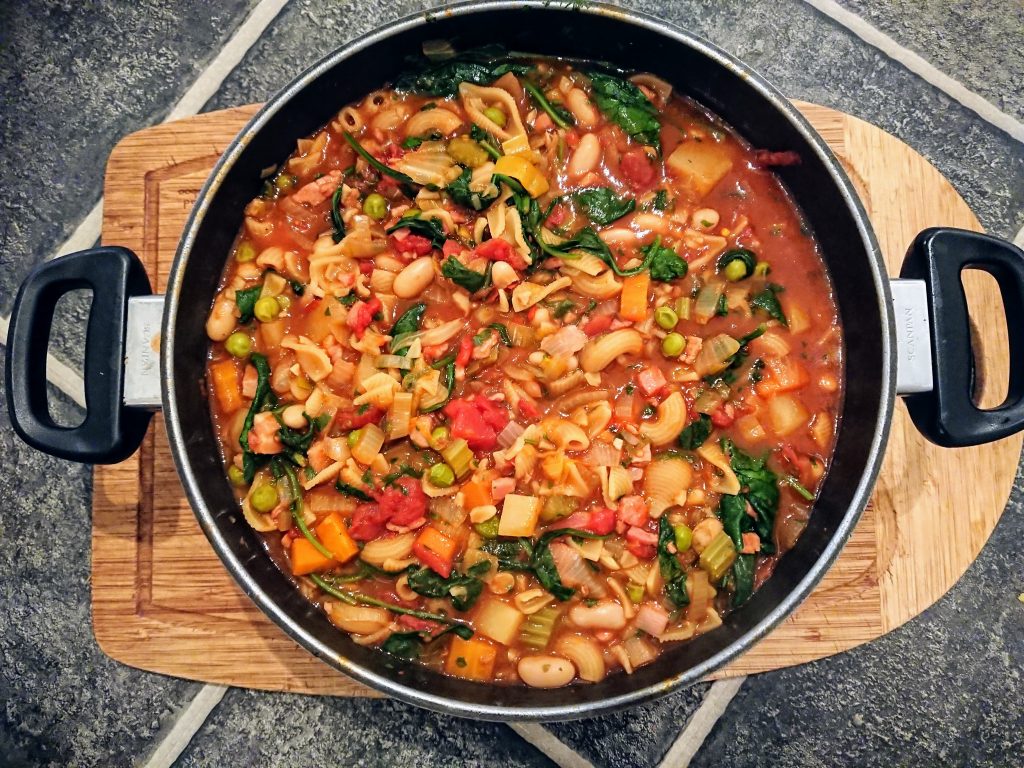 Easy Minestrone with Bone Broth
Today I am sharing my easy and delicious Minestrone recipe with you. It's a cheap and hearty meal for a weekend lunch, served up with a good sourdough and cultured butter.
Soup is such a great way to pack a heap of nutrients into one bowl of deliciousness. This recipe makes lots of servings, so you can have plenty of leftovers for easy meals through the week.
The Bone Broth Powder adds an extra level of flavour without needing to use stock powders with nasty additives. Of course you also get all the amazing benefits of bone broth in your soup!
I always try to source a really good quality local free range bacon without added nitrates. Many Aussie pork farmers are going out of business because of imported pork so I am very mindful of supporting my local farmers.
I hope you love this soup as much as my family and I do. Let me know what you think!
Easy Minestrone with Bone Broth
Ingredients
2 tins of chopped tomatoes
1 tin of cannellini beans, drained
1 large onion, diced
6 cloves garlic, crushed
2 tablespoons olive oil
2 carrots, diced
2 sticks of celery, diced
1 leek, sliced
2 handfuls of spinach
2 cups bacon, chopped
½ cup frozen peas
3 small potatoes, diced
1 cup white wine
1¼ cup dried pasta of choice (a small one like macaroni works well)
1 tablespoon beef broth powder (or use chicken if you prefer)
¼ teaspoon dried oregano
Salt and pepper to taste
Filtered water to cover
Fresh chopped parsley to garnish
Freshly grated parmesan cheese to garnish
Instructions
Sauté the onion, garlic, carrot, celery, leek and bacon in the olive oil in a large soup pot on a medium heat until just soft.
Deglaze the pan with the white wine.
Add the rest of the ingredients except pasta, peas and spinach and garnishes.
Add enough water to your pot to cover all ingredients plus one inch extra.
Bring to the boil and simmer for ten minutes.
Add the pasta and peas.
Bring back to the boil and cook according to pasta packet directions until done.
Add more water if needed.
Add spinach and stir through.
Test seasonings and adjust as needed.
Garnish with parsley and parmesan.