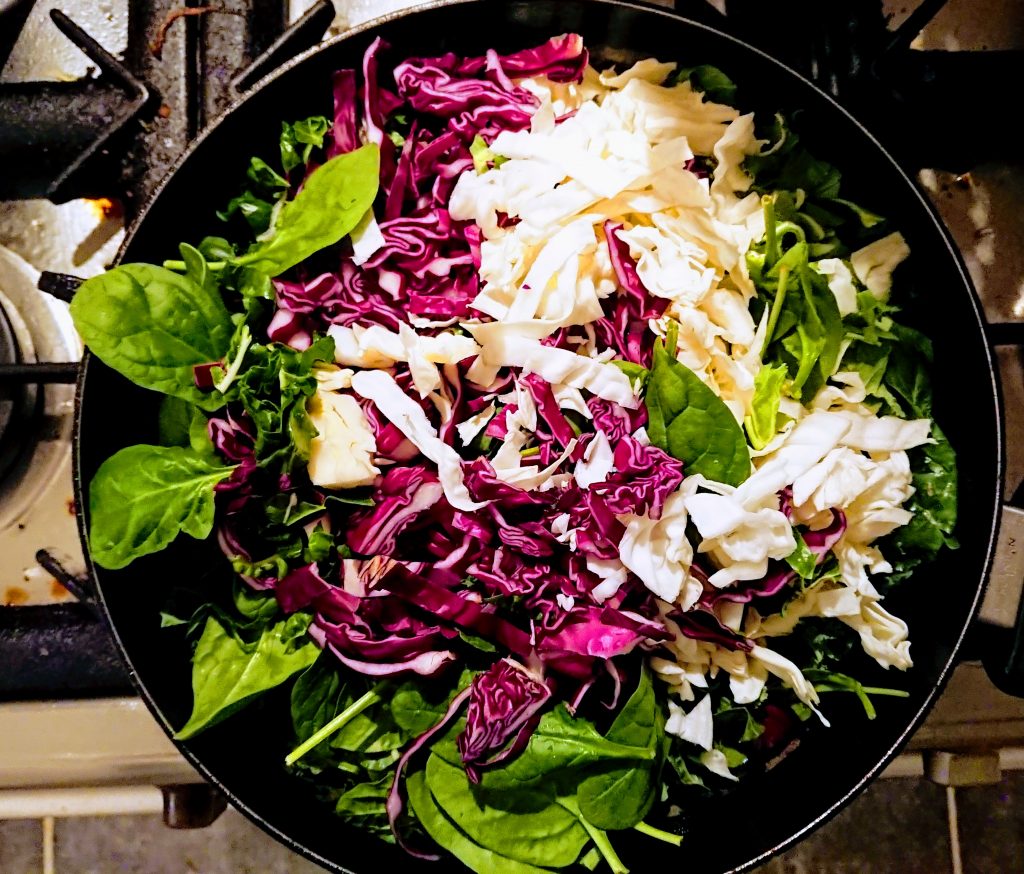 Good For You Vegetable Medley
This easy recipe is just bursting with good-for-you nutrients! 
I have used green leaves from cauliflower in this recipe. Most people don't realise that these are totally edible and delicious. You can also just roast them up with some olive oil.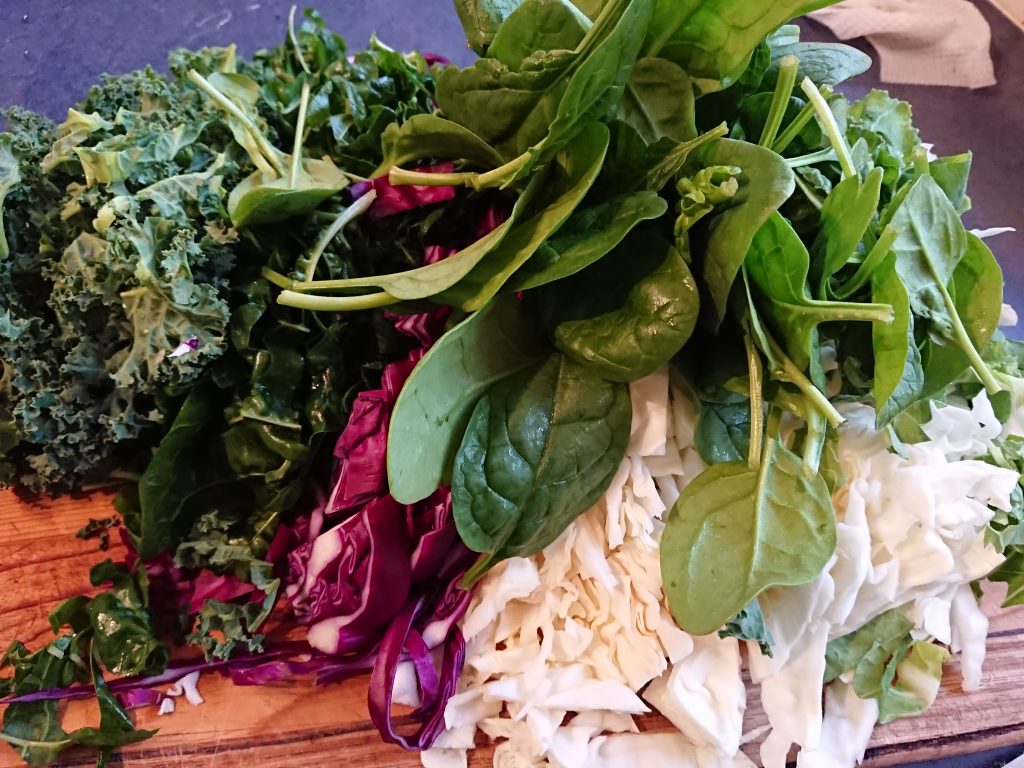 In this recipe, I have sliced them and added a whole range of vegetables that are high in antioxidants. I don't have specific quantities here – it's one of those recipes where you can just use what you have to fill up your frypan!
Butter, olive oil and my Broth Salts add a beautiful flavour and enhance the natural goodness of the vegetables. Did you know adding olive oil to greens helps you absorb the nutrients better? They are a match made in heaven!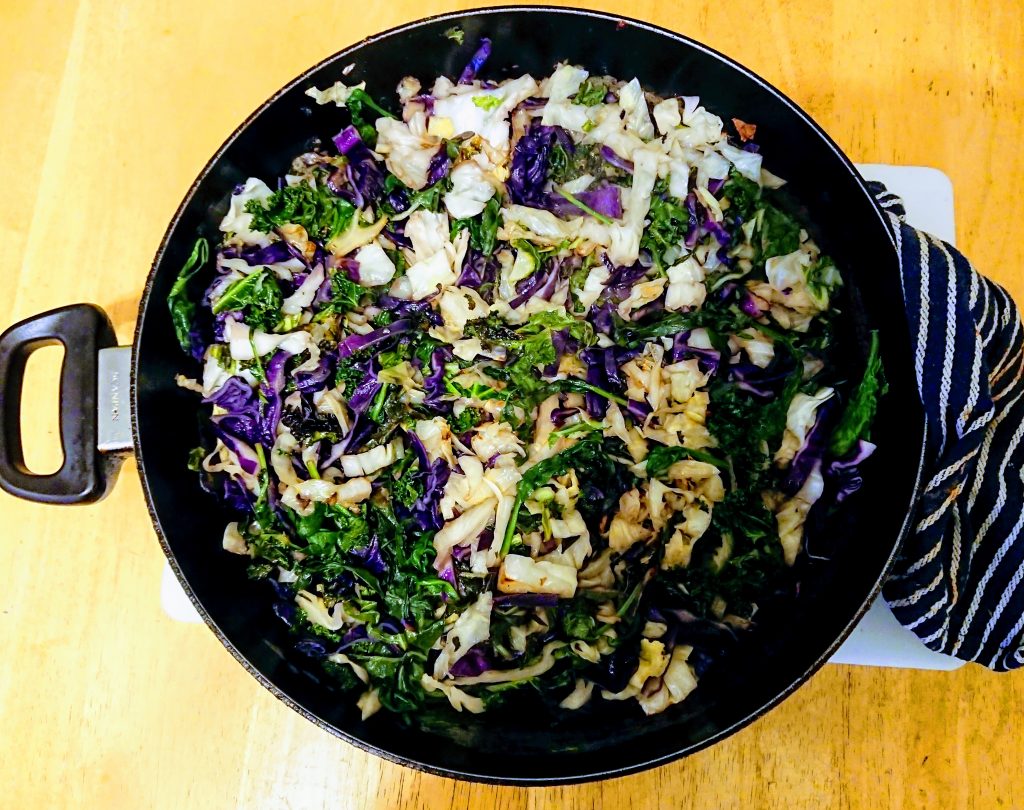 You can serve my Good For You Vegetable Medley as a side dish to a roast, as a warm salad with some grilled chicken or fish on top or even add a couple of fried eggs for a filling and warm breakfast. 
Good For You Vegetable Medley
Ingredients
Green leaves from a cauliflower, sliced
Cabbage, red and green, sliced
Brussel sprouts, sliced
Silverbeet or chard, sliced
Kale, sliced
Baby Spinach
1 tablespoon butter
1 tablespoon olive oil
1 teaspoon Vegetable or Chicken Broth Salt
Instructions
Melt the butter and oil together in a large frypan over a medium heat.
Turn up the heat to high and add vegetables.
Add a lid and leave for up to five minutes to cook down and steam.
Or if you have no lid, just sauté and stir.
Remove the lid and toss the vegetables until the the spinach is cooked but the cabbage still has some crunch.
Sprinkle with the Broth Salt and serve!
This recipe is low carb and keto approved.
You might also like my Cauliflower Puree recipe.