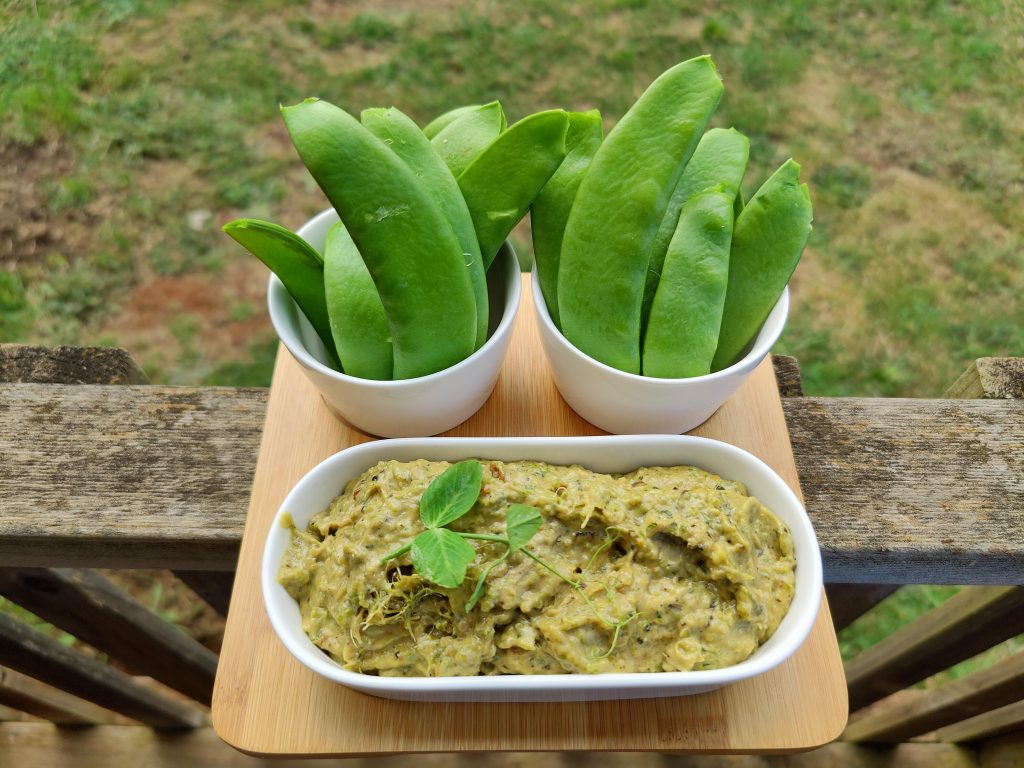 It's snow pea season here in Tasmania and they are very cheap and plentiful.
A little experimenting in the kitchen with them led to this delicious dip! It's something a bit different and I was really pleased with the result.
It's really tasty and it's packed full of nutrients and green goodness.
I use both my Chicken Broth Salt and Vegetable Broth Salt in this, for extra layers of flavour.
It tastes great when dipped with fresh snow peas too so take advantage of the abundance of this great vegetable!
Here is how you do it:
Minty Snow Pea Dip
Ingredients: 
1 1/2 cups snow peas
1 medium onion, chopped
2 tablespoons hulled tahini
1/4 cup parmesan cheese
1/4 cup plus 2 tablespoons extra virgin olive oil
handful of fresh mint
3/4 teaspoon Chicken Broth Salt or Vegetable Broth Salt
Method:
Saute the onion and snow peas in the two tablespoons of olive oil in a frypan with the lid on for 5-10 minutes or until softened.
Place into a blender with the rest of the ingredients.
Blend to a smooth consistency, adding extra olive oil as needed.
Taste and adjust seasonings to your liking.
Serve with crudités and enjoy!