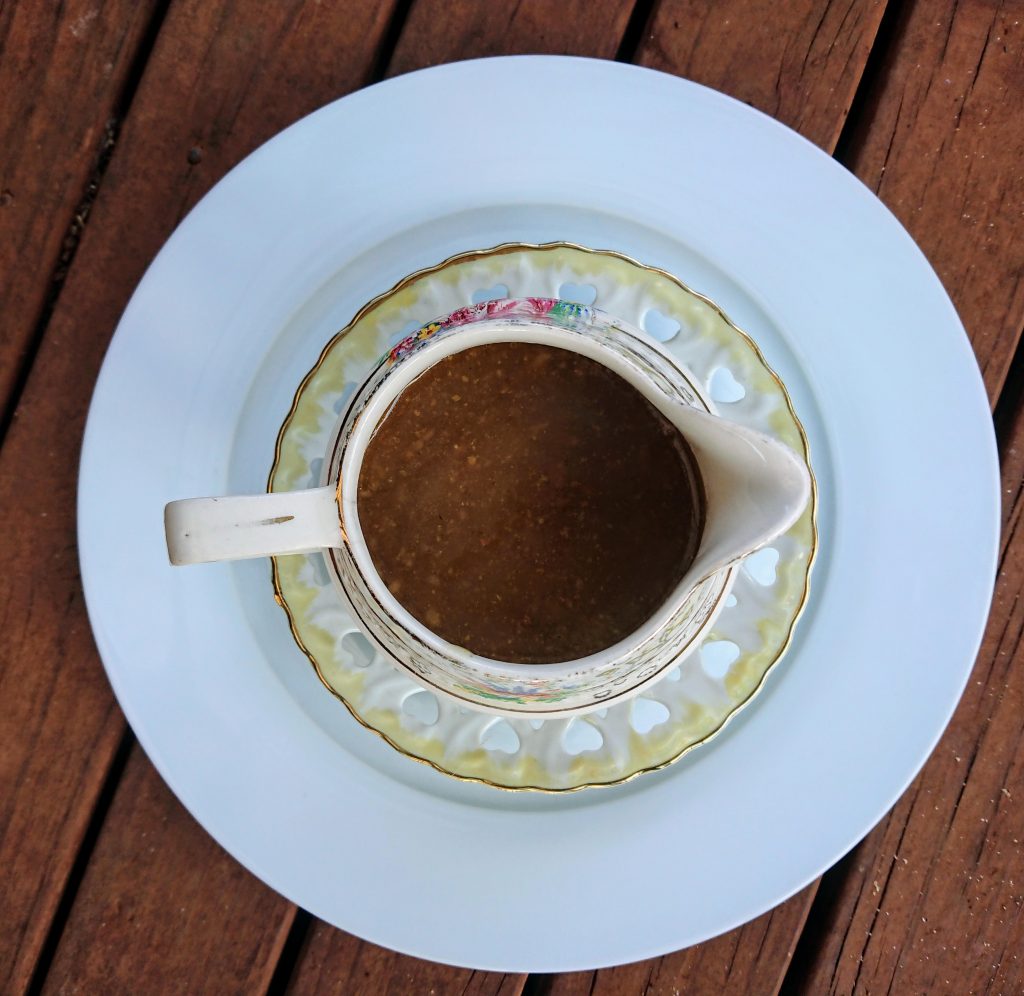 How to Make Bone Broth Gravy
Making bone broth gravy with bone broth powder is so easy and much better for your health!
If you take a look at the ingredients of a popular instant gravy, you can see there is an awful lot of fillers and nasty additives there. Did you know yeast extract is another name for MSG?
Instant Gravy Ingredients: Maltodextrin (From Maize), Maize Starch, Salt, Shortening Powder, Vegetable Gum (Guar), Colour (Caramel Iii), Flavours, Dextrose, Anticaking Agent (450), Canola Oil, Yeast Extracts
Using my Bone Broth Powder as the flavour base, it's easy to make a rich thick gravy to go with your next roast.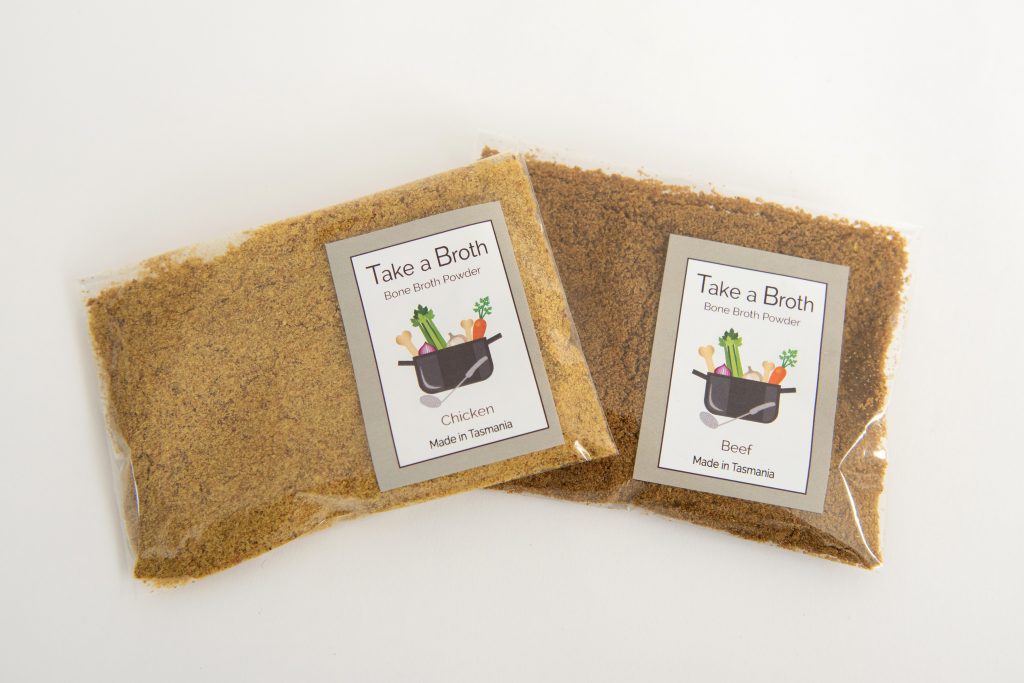 This gravy will freeze well, so pop any leftovers in the freezer for another meal.
Reheating slices of roast meat is so easy when you pop it in the gravy in a frypan.  I always cook a bigger roast and make this gravy for a very quick leftover dinner the next night. You can even add your roast veggies in with the meat and gravy and reheat all at the same time.
Here is the recipe for you! I would love to hear your feedback.
How to Make Bone Broth Gravy
Ingredients
2 tablespoons butter or ghee
2 tablespoons tapioca or cornflour
2 tablespoons bone broth powder (any flavour to match your food)
2 tablespoons balsamic vinegar
2 tablespoons tamari
pinch dried thyme
pinch black pepper
3 cups water
Instructions
Over a medium heat in a pan whisk the flour and butter to make a roux.
Reduce heat to low and cook for a few minutes.
Add the balsamic and tamari.
Whisk until combined.
Mix the bone broth powder into the water.
Add bone broth, thyme and pepper.
You can also add any pan juices at this point if you have any.
Whisk well and cook until the gravy thickens.
You can freeze any leftovers.