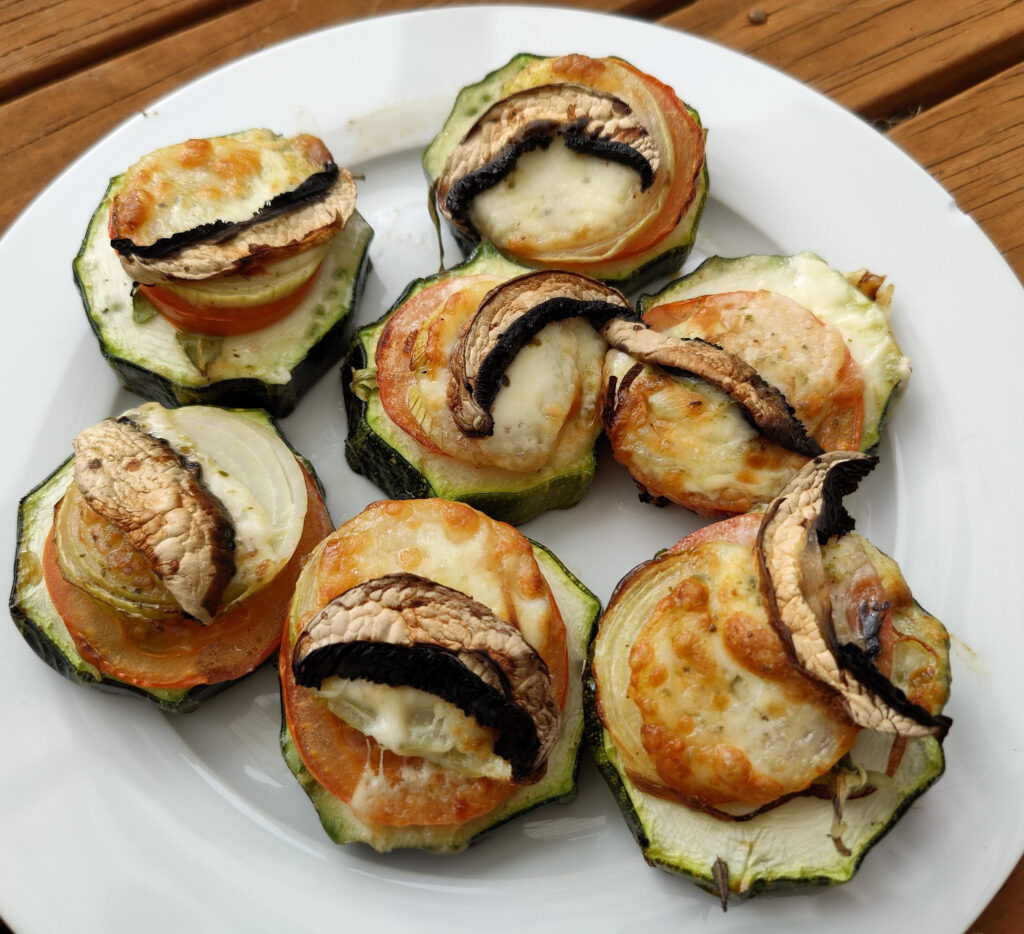 Cheesy Vegetable Stacks for the Airfryer
If you aren't a huge fan of vegetables (or your kids aren't), it can be a challenge getting in your daily serves.
My tip is to make them tasty and change up the flavourings and methods of cooking as often as you can to keep them interesting.
Here is an air-fryer recipe I came up with that is so delicious and also a great way to use up any vegetables you have an abundance of (those zucchinis grow like crazy!!)
Use your zucchini or eggplant on the bottom to hold the stack in place and get creative with your own combination of vegetables and flavours.
You could use fresh herbs in place of the dried or even add a yummy dollop of pesto or a drizzle of balsamic glaze to them after cooking.
Bocconcini is just baby-sized fresh mozzarella. You could also use halloumi or add some regular grated cheese in the last twenty seconds of the cooking time.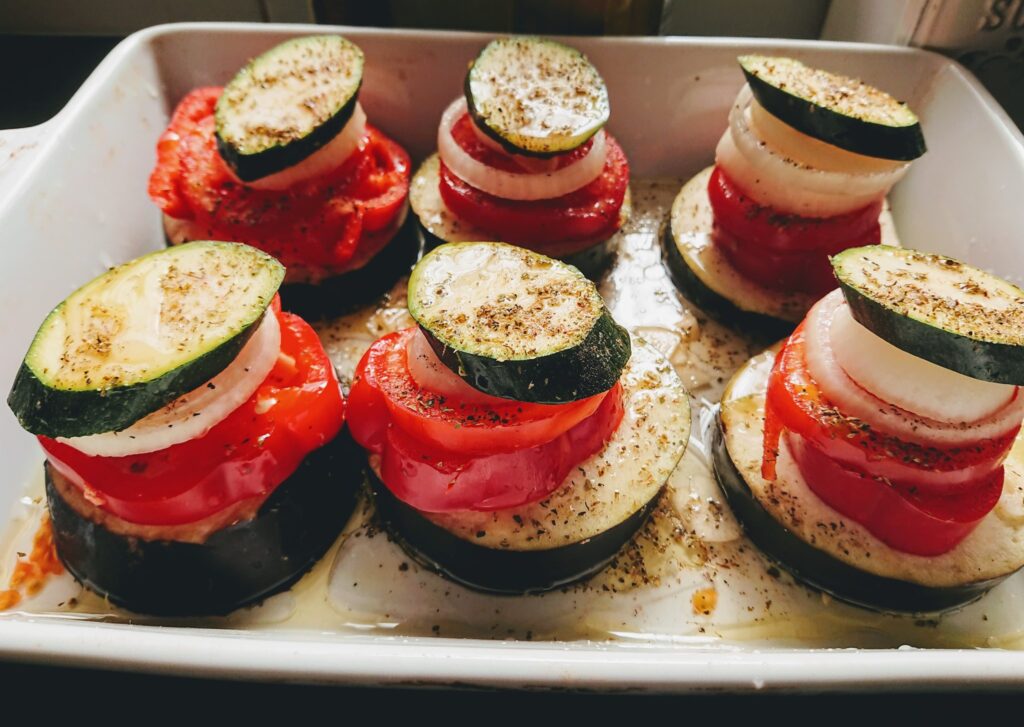 The air fryer cooks these so quickly but they also work really well roasted in a lasagne dish in the oven too.
I haven't given you quantities in this recipe – use what you have in the fridge and make however many you need!!
Serve as an accompaniment to dinner or as healthy nibbles or snacks for the kids. They would also be great for breakfast with a couple of poached eggs.
Give them a go and let me know what you think!!
Cheesy Vegetable Stacks for the Airfryer
Ingredients
Zucchini or eggplant
Rocket or spinach
Tomato
Onion
Mushroom
Bocconcini cheese
Vegetable Broth Salt
Dried basil
Dried oregano
Black pepper
Extra virgin olive oil
Instructions
Cut the zucchini, tomato, onion, mushroom and cheese into slices.
Drizzle with the olive oil.
Sprinkle black pepper on the tomato slices.
Stack your vegetables, using the zucchini on the bottom to hold in place.
Top with the bocconcini and dust with Vegetable Broth Salt and herbs.
Cook in your air fryer for 9 minutes at 200 degrees celsius.
Or roast in a medium oven for 15-20 minutes.