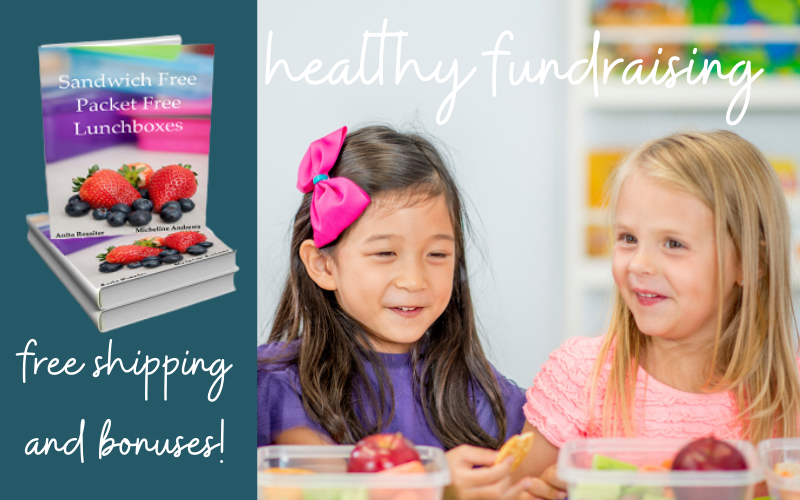 With two kids of my own, I know that healthy fundraising is an important part of raising much needed money for Australian schools and community groups, but many of the fundraising options available include unhealthy, processed packet foods.
I have the perfect healthy fundraising solution for you!
You can raise funds while promoting healthy eating and 'nude food' with the Sandwich Free, Packet Free Lunchboxes book.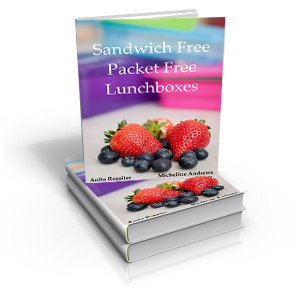 I've made it really easy to fundraise with this book and offer lots of freebies to help you out even more.
About The Book:
The need for a real food lunchbox ideas book has come about with most families today being busy and time poor. It is easy to reach for processed snacks to fill your child's lunchbox.
The aim of this book is to provide easy, time saving, nutritional and healthy food.
Without proper nutrition, behavioural issues, infection, learning difficulties and lack of energy are not unusual. To understand the impact and immediate effects of our current diet, there is no better example than watching children at school. We can observe our children ride the blood sugar wave throughout the day as their energy levels rise and fall along with the changes in attention provided by the colours and numbers and macronutrients in our foods.
Written by two mums (a nutritionist and a health coach), the main focus of this book is to assist the transition away from processed foods which is the first step to having a healthy lunchbox.
Many children have food allergies or sensitivities that require easy alternatives. We have included hints and tips such as doing a big cook up once a week and an ingredients shopping list to keep handy.
Start Raising Funds:
download the flyer here
take orders from your school or group community
purchase your books from us here
the minimum order is only twenty books
the cost to you is $15 each
the recommended selling price is between $20 and $25
we offer you FREE postage and handling
purchase 50 books and receive a FREE copy for the classroom/school library or organiser
this fundraising offer is only available to Australian addresses
​​​​​For more information, please email us : micheline@michelineandrews.com.au
Happy healthy fundraising!!