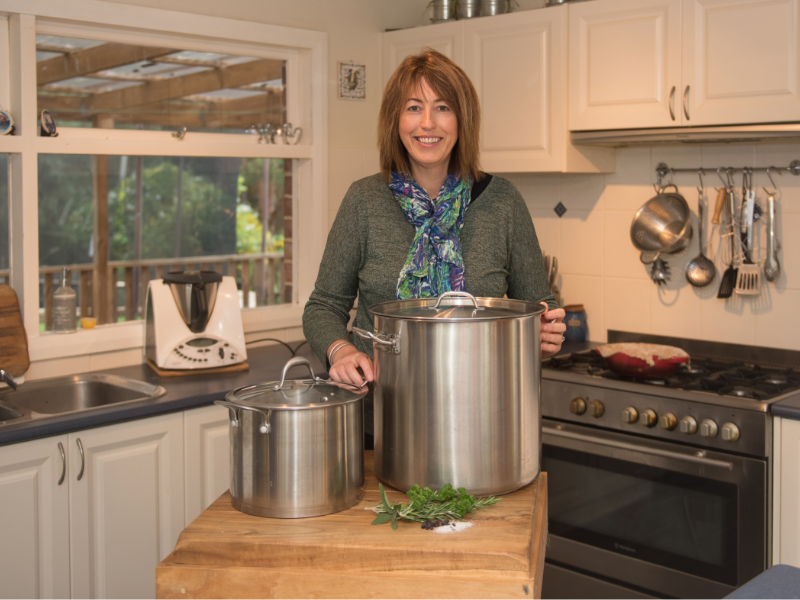 What are artisan products?
In both of my businesses, Take a Broth Tasmania and Culture Clean, I make artisan products.
I know most of us have heard that word 'artisan' before and will have a general idea what it means. But today I wanted to delve a little deeper and really explain exactly what 'artisan' means and how producing these products is so different to mainstream mass production.
There are many definitions out there. Here are two that I particularly like:
"Goods made in small batches to reflect high-quality craftsmanship and care. Unlike mainstream and mass-produced products, artisan products represent unique, affordable luxuries made with mastery."     ~ Range Me
"An artisan product is one that is made in a traditional manner. Often an alternative name will be used like traditional, farmhouse, natural or heritage.
Countries, regions and industries will classify and consider artisan products differently. But, in general, this type of product usually meets one or more of the following criteria:
It is produced on a small-scale or in small batches. It isn't mass-produced or farmed on an industrial scale.
It is made using traditional methods and tools – usually being hand-crafted as opposed to industrially made.
It is created according to a traditional recipe that may have been around for hundreds of years. Meaning there are very few, if any, modern ingredients. Like preservatives, colourants, sweeteners, thickeners or other chemicals.
It is made locally, not imported from another country.
It is traceable or is made from traceable ingredients. Establishing provenance is a key aspect of artisan."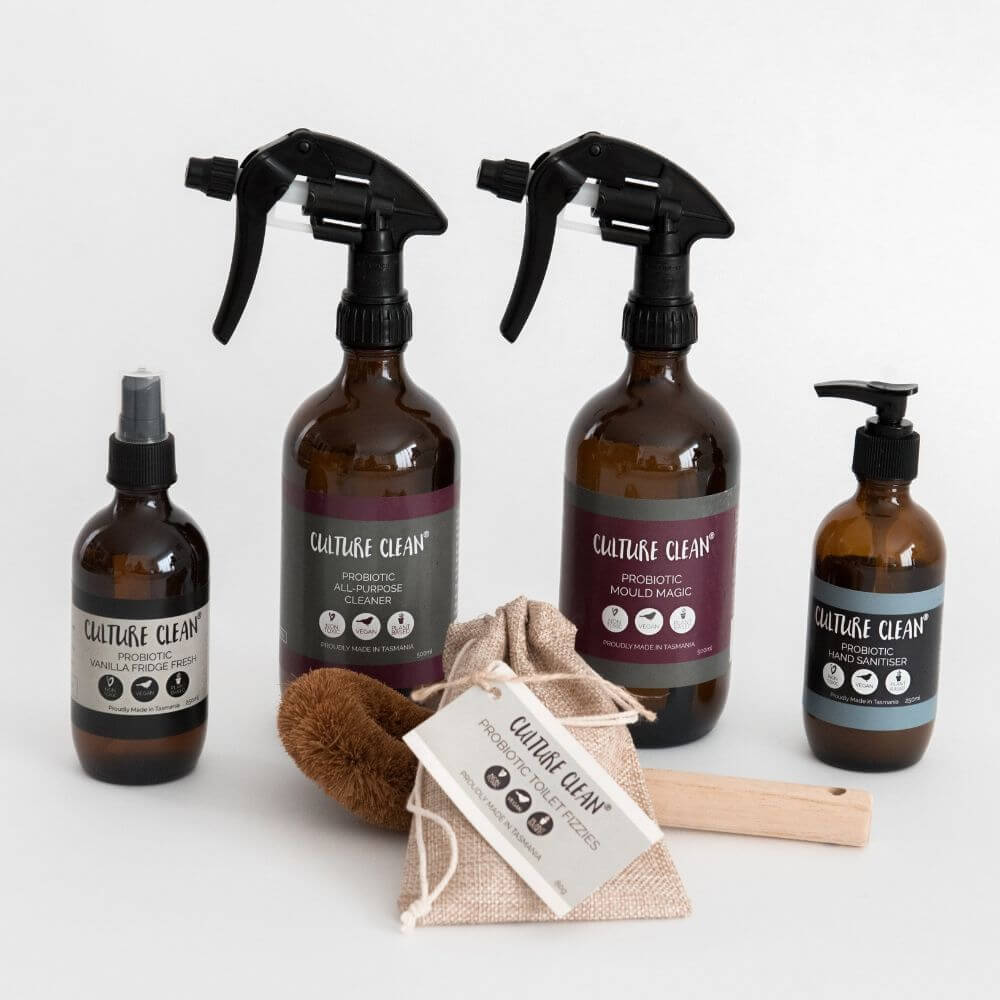 Of course, anyone can use the marketing claim, 'artisan'. However understanding those points listed above can help us decide just how artisanal a product actually is and what aspects of artisanal we value more.
My definition of artisan products would include products hand made with love and inspired by the passion of the creator for their craft. Artisan products are made with a huge amount of intention, from the initial concept all the way through the process to wrapping it lovingly and posting it to you or placing it in your hands across a market stall.
The essence and energy of the creator is infused in the products, because every step of the process is so hands on and individualised. There are minor inconsistencies in the flavours, colours and textures of the products because Mother Nature itself is so variable. Of course, the human, hand-made aspect also produces slightly inconsistent results because we are not robots.
And therein lies the beauty of artisan products – they are gloriously unique! No two products will ever be exactly the same.
So what are the benefits of artisan products?
Again with help from Adams and Russell here are some great points:
quality ingredients
low food miles
environmentally friendly
supporting small and local businesses
traditional recipes and methods that are tried and trusted
ethically produced
products have a story and a deep cultural or traditional meaning
unique and interesting products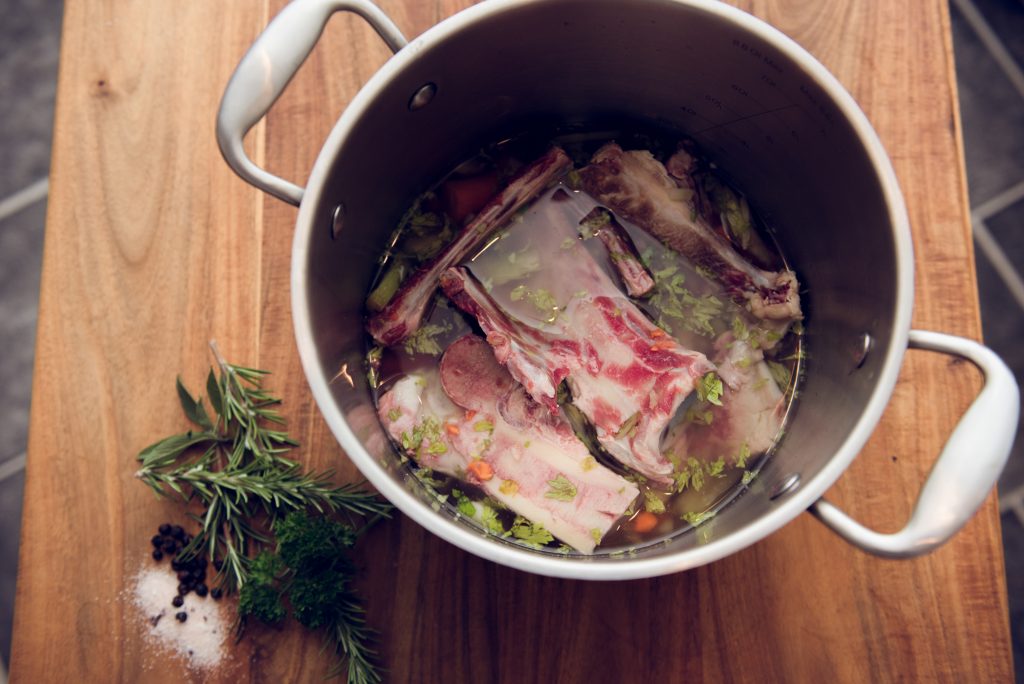 The best place to find artisan products is at your local markets. Check in with the creators and ask questions about their products. Trust me, we love talking about our creations!
I hope this helps give you a deeper understanding of artisan products and how and why they are different to mass production.
The price point on my broth and fermented cleaning products will never compete with products made in China on industrial machinery. I'm more than happy about that because I love to create artisan products for people that value the beautiful, slow, intentional process that is is.
I will never scale up and outsource my production.
I absolutely love pottering in my garden and growing the citrus and herbs, fermenting them and crafting into Culture Clean products. I have established great relationships with local farmers who are also artisans and provide me with the ingredients to hand make traditional, slow, healing Take a Broth Tasmania products. I also love the personal interaction with people at markets and online, talking about my products and processes.
So, yes artisan products are my absolute passion!
I would love to hear your thoughts about artisan products – leave a comment and let's chat.