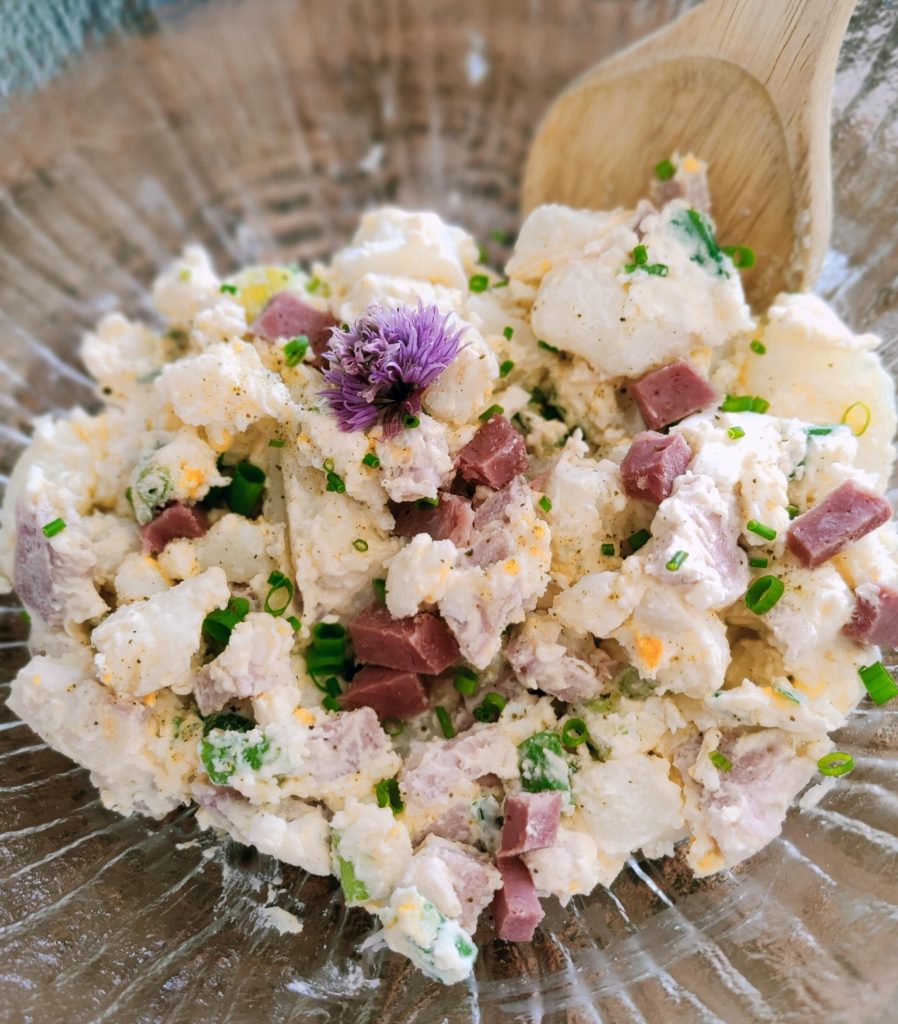 Easy Potato Salad with Ham and Egg
Is there anything more universally loved at a barbecue than a potato salad?
This easy potato salad is so delicious and is hearty enough to eat on its own.
Adding salt to the potatoes when cooking really improves the flavour of the potatoes, so don't miss this step.
You can easily substitute the ham for cooked and cooled bacon if you want. And the sour cream can be replaced with a good quality mayo or yoghurt or try a mix of any of these.
You could even use leftover roast potatoes (if such a thing exists) in this recipe if you like!
The Vegetable Broth Salt gives a lovely savoury flavour and really lifts the dish.
I know many people shy away from potatoes but they are a wonderfully nutritious food and having them cold in a salad is the perfect way to add resistant starch to your diet!
Do you have a signature potato salad recipe?
Easy Potato Salad with Ham and Eggs
Ingredients
4 medium potatoes
2 boiled eggs, peeled, cooled and roughly chopped
⅓ cup chopped ham (or cooked bacon)
2 green spring onions, chopped
2 heaped tablespoons sour cream
1 teaspoon Vegetable Broth Salt
chopped chives to garnish
freshly ground black pepper
good quality salt
Instructions
Peel and cut potatoes into bite-sized chunks.
Add to a large saucepan and just cover with water.
Add salt and boil on a medium heat, until just tender.
Drain and rinse with cold water.
Allow to cool.
Mix the rest of the ingredients in a bowl.
Toss through the cooled potatoes.