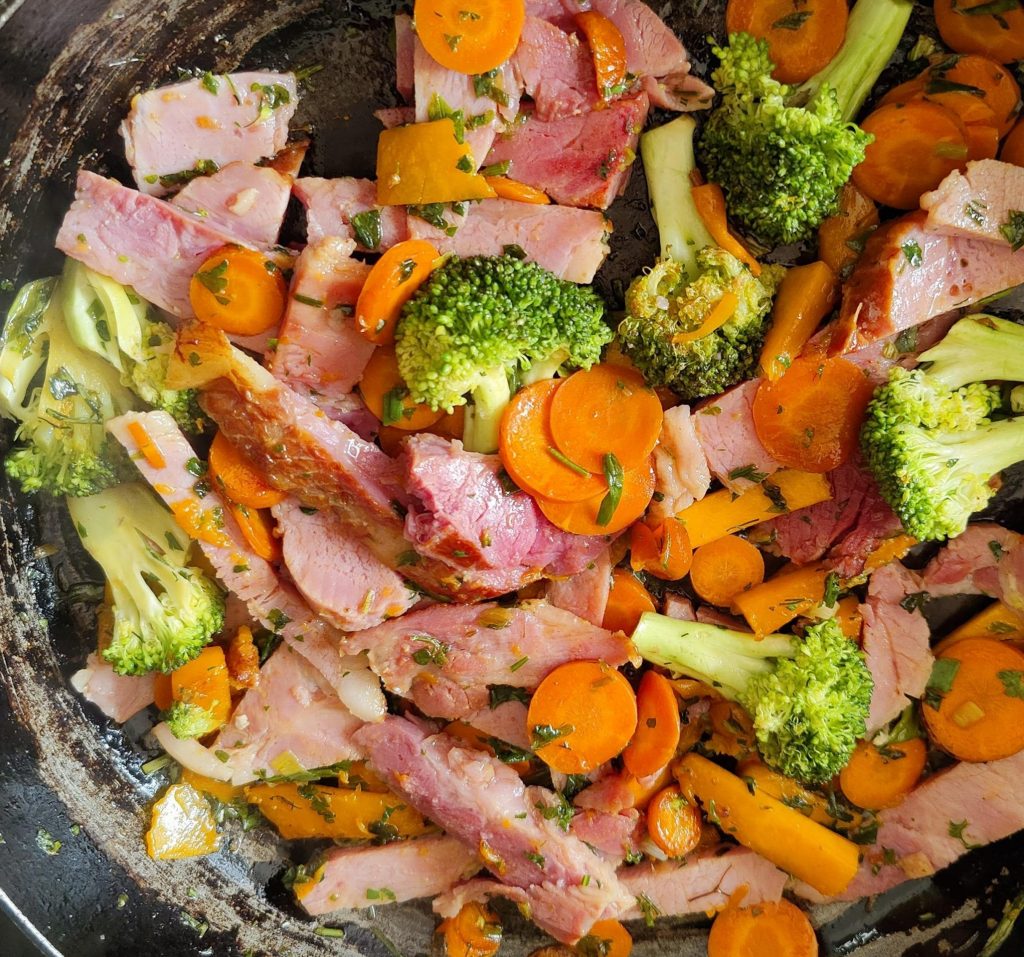 Ham and Vegetable Hash
My Ham and Vegetable Hash is one of those recipes that is so simple but so tasty and comforting!
Try to find a good quality ham made with free-range Australian pork and minimal additives if you can. Our Aussie pork farmers are really struggling at the moment and need our support!
If you are in Tasmania, I highly recommend my local pork farmer (and where I source the bones for my pork broth from) Mt Gnomon Farm.
You could also use bacon instead of ham if you wanted to, but maybe cut back the butter a bit if your bacon is particularly fatty.
I know many people shy away from pork fat but it's actually a good source of B vitamins and minerals.
This is also a brilliant recipe if the family are sick of eggs for breakfast! It makes a really nice change. Although a couple of poached eggs on top is also delicious.
Of course, the butter, ham and herbs make vegetables taste even better, so the kids might be tempted.
This hash is also a great way to use up those cold vegetables leftover in the fridge. Just cut down the cooking time so you just heat up the vegetables instead of sautéing them.
Let me know if you make it and what the family thinks!
Ham and Vegetable Hash
Ingredients
¼ cup butter or ghee
½ cup chopped chives, spring onion and/or parsley
2 finely sliced carrots
¼ cup finely sliced pumpkin
½ cup broccoli florets
1 teaspoon Vegetable Broth Salt
½ cup ham, cut into strips
Instructions
Gently melt the butter in a large frypan on a medium heat.
Add all the vegetables and herbs.
Saute for approximately ten minutes or until tender.
Sprinkle over the Vegetable Broth Salt and add ham.
Cook for a further five minutes.
Serve with salad.