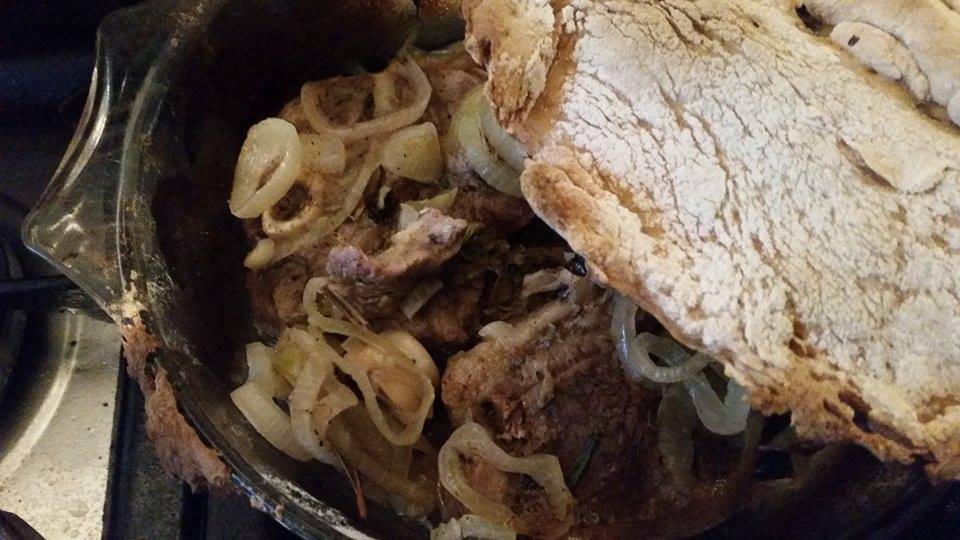 Greek Lamb Kleftiko
I love to cook!
I love to be able to serve up to my husband and children good nourishing foods.
Most of my cooking incorporates Bone Broth as I love the fact that I have sneaked extra goodness in.  Bone Broth is my passion that started me on this journey (the broth can be made beforehand and frozen in small lots or you can use my bone broth powder if you haven't got time to make some).
Greek Lamb Keftiko is a way to use up a cheap meat cut, cooking it until tender and tasty!
Preparation:
Preparation time is worth all of the effort for a good result.
To take the time preparing and cooking a meal and then seeing it demolished in 10 mins flat is such a rewarding feeling.
This is 'our' Lamb Kleftiko.  I am lucky enough to have an amazing Greek friend (Sophia) who is always providing me with inspiration with foods she cooks for her family.
The layer of dough-type pastry is used as a top to seal in the steam and make the meat tender and moist.  The pastry layer is not eaten. Discard it.
Easy Recipe:
Greek Lamb Kleftiko
A warm hearty meal that incorporates the goodness of Bone Broth into it.
Author:
Micheline Andrews
Recipe type:
Easy oven cook
Ingredients
Juice of 1 lemon
1 tbs dried or fresh oregano (chopped)
4 leaves of sage (or 1tbs dried)
4 sprigs parsley (or 1 tbs dried)
1 sprig rosemary (or 1tbs dried)
2 bay leaves
2 large onions, thinly sliced
2 tbs olive oil
¾ cup dry white wine
1 cup meat bone broth (lamb/beef or made up bone broth powder)
4 lamb forequarter chops (chump) with the bones in (extra goodness & flavour)
2 cups plain flour (this is for the pastry lid)
Salt & pepper to taste
Instructions
Mix together lemon juice,herbs/spices/salt & pepper & pour over lamb in an oven proof container and marinate for approx 20 mins.
Preheat the oven to moderate to high.
Drain the lamb reserving the marinade.
Heat the oil in a large frying pan and fry the lamb over a high heat until browned on both sides.
Transfer the lamb back into the oven dish, place the sliced onions and bay leaves on top, pour over wine, broth and reserved marinade.
Mix the flour with enough cold water to make a firm dough, adding a little at a time. Moisten rim of the oven dish with water.
Roll out dough and cover the dish until tightly sealed. This helps the lamb soften and keeps it moist.
Place in oven and turn down to a moderate temp.
Bake for an hour, check if pastry has hardened.
Place on plates and pour over marinade.
Goes well served with boiled potatoes.
Out of the oven, try not to get a hole in it like I did as it allows the steam to escape.