Frozen Dog Treats with Broth
I've shared my Frozen Dog Treats with Broth (aka Pupsicles!!) on social media and I have had many requests for more information, so here you are!
It's a super simple way to add fruit, vegetables and extra nutrients into your dog's diet to give them a balanced meal. Bone broth is really great for dogs and has many benefits so of course I include it in my frozen treats!
They are really easy to make and you can have fun with it, using different shapes, colours and layers if you want to.
It's really up to you what you put in them but make sure that the food is dog safe. So avoid things like onion, garlic, chives, chocolate, grapes, raisins, macadamia nuts and anything with xylitol.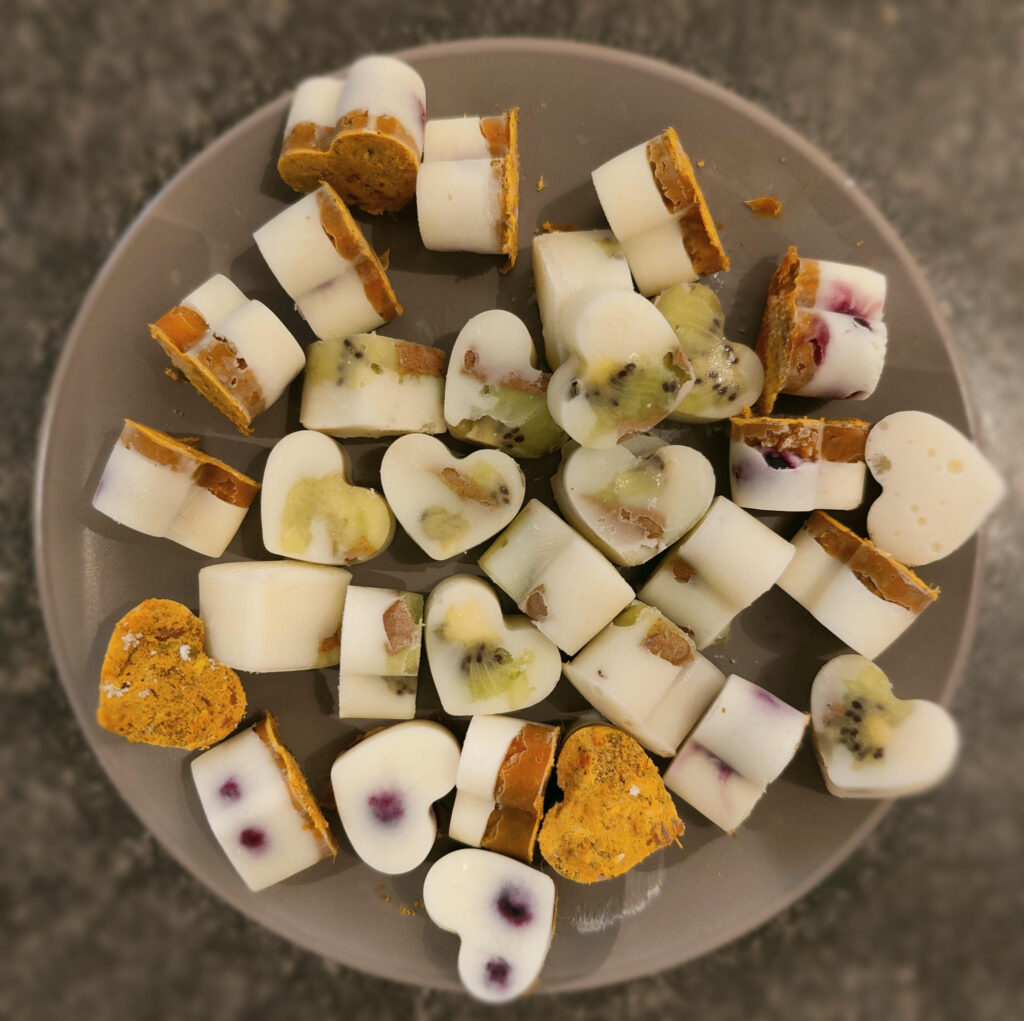 I make mine with either yoghurt or kefir as the base. Then I stir in a teaspoon of Doggie Broth Powder that has been mixed well with cooked and pureed vegetables and then add fruit. This is a great combination of prebiotics and probiotics to ensure good gut health.
Then just put into silicone moulds (easier to remove) and pop them in the freezer. You can make layers if you like or just mix it all in together – whatever you have the time and inclination for!
You could use your leftover vegetables or cook extra when you are making dinner to make up a quick batch.
My Doggie Broth is especially made to be safe and nutritious for dogs. Don't use bone broth powder made for humans!
Pictured here are:
– natural Greek yoghurt (no sugar) with pureed pumpkin, blueberries and my chicken flavoured Doggie Broth Powder
– goat kefir with kiwifruit and my lamb flavoured Doggie Broth Powder
Just add one to your dog's daily meal of raw food or kibble. You can also use them as a treat.
The frozen dog treats are really great for hot days and also a sneaky way to add in any medication or supplements to your dog's diet!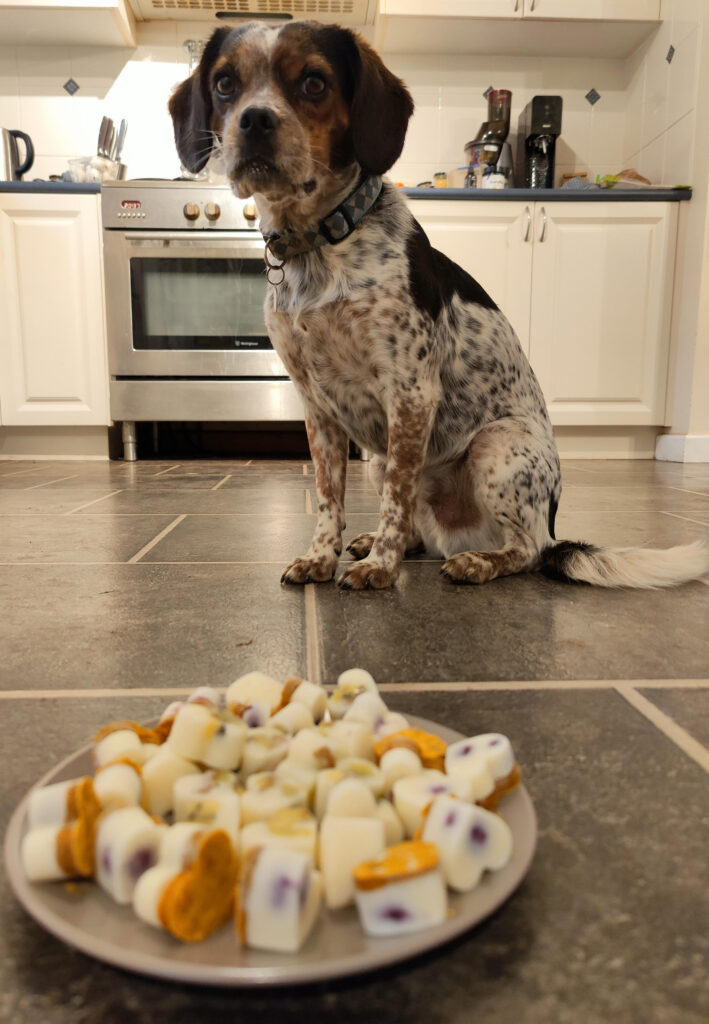 Stanley is showing a lot of restraint here but he would wolf down that whole plate if I let him!!
Do you make frozen treats for your dog? What is their favourite flavour combo? Let me know.
If you have never made them before, I hope this has inspired you to give frozen treats a go!
You might like to read why bone broth is so good for dogs.