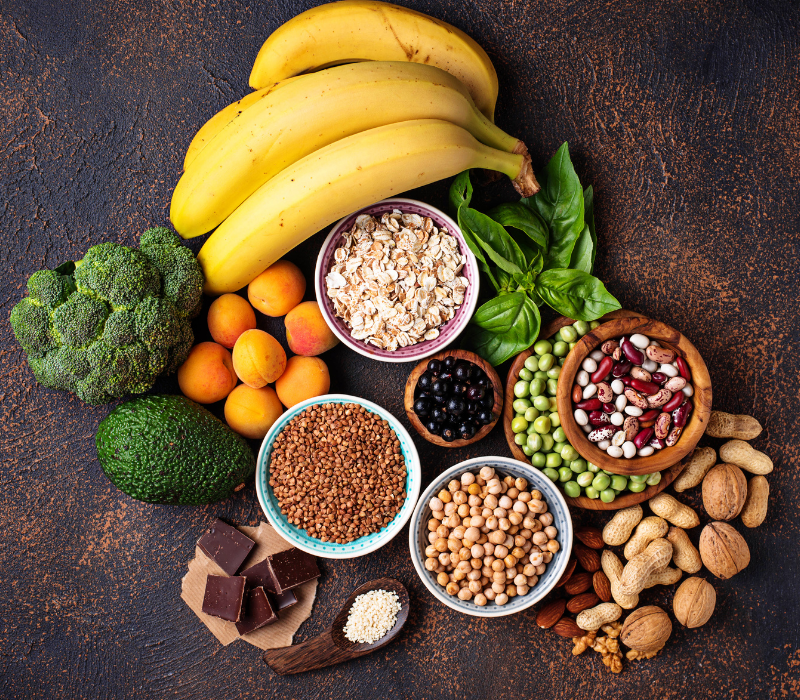 Magnesium is such an important mineral for our wellbeing! A deficiency in this mineral is very common.
What does magnesium do in the body?
So many things! Many of the systems in the human body require this mineral to function. Our cardio-vascular system (heart health) and cognitive function (brain health) are particularly vulnerable to a lack of magnesium.
How can you tell if you are deficient?
There are numerous symptoms of deficiency. From a general lack of energy, through to aches and pains and tight or cramping muscles, many common symptoms of stress can be traced back to a lack of magnesium.
Headaches, migraines, insomnia, joint pain, and even such things as depression and anxiety can respond very quickly to raising the body's magnesium levels.
What can magnesium help with?
Increases the release of DHEA – our youth hormone
Encourages healthy, glowing skin
Supports the repair of damaged skin cells
Helps to facilitate safe and effective detoxification
Helps relieve muscular aches and pains, cramps and spasms
Relieves sore throats
Improves muscle function
A natural cellular protectant
Increases energy levels
Elevates moods and helps to relieve stress
Supports a healthy immune system
Helps to calm overactive nerves
Supports the balance of the hormonal system
Improves insomnia and sleep quality
Alleviates eye twitching
Relieves growing pains
Supplemented with calcium, may help reverse osteoporosis
Helps regulate high blood pressure
May help lower the risk of coronary heart diseases
Helps decrease the risk of diabetes
Treats migraines and headaches
Helps calm the symptoms of depression, panic attacks and anxiety
Relief from PMS and menopause symptoms
Where can you find magnesium?
You can find this amazing mineral in whole foods such as:
dark chocolate
nuts
avocados
tofu
seeds
legumes
wholegrains
fatty fish like salmon and mackerel
bananas
leafy greens
You might like to try my magnesium rich (and delicious) chocolate recipe.
Many people also need to add a supplement to their diet as conditions like pyroluria can mean an increased need for extra of this important mineral.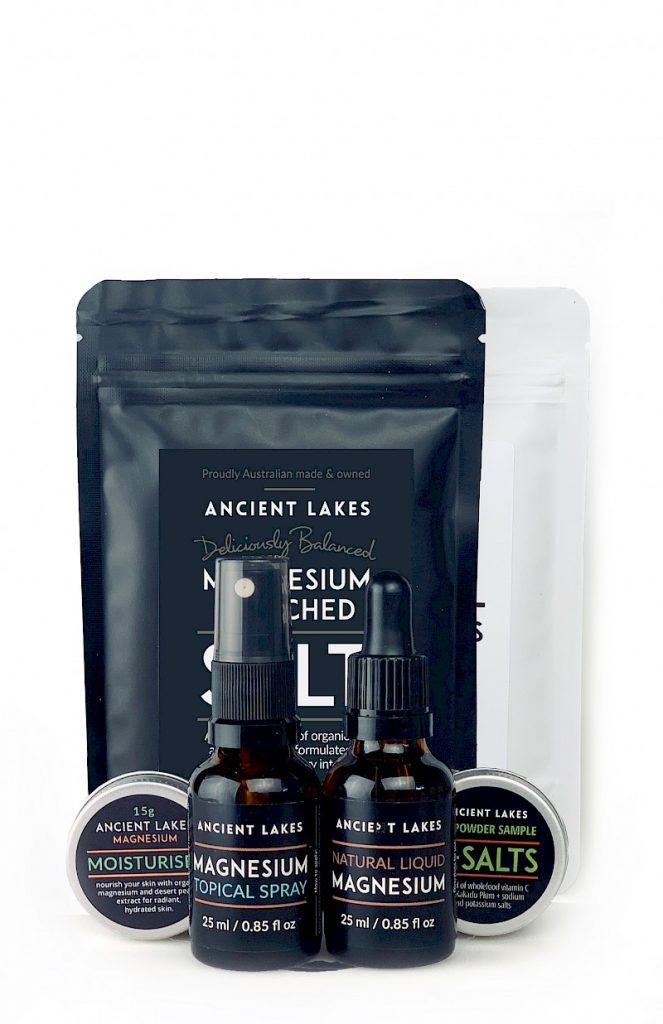 The magnesium I take and recommend is Ancient Lakes. I love it so much, I have ordered it in and stock it on the website and at my market stalls.
Ancient Lakes is a small family business based in Perth, Western Australia. The Lister family has harvested mineral-rich salt from pristine ancient salt lakes in Western Australia for over three generations.
The salt is created anew every year on the lake's surface by the rain, sun and wind, protected inside a Salt Harvest Sanctuary that guarantees its purity. Below the salt layer lies a unique source of magnesium and other essential trace elements. This is commonly known as magnesium 'oil', but in fact is a concentrated ionic magnesium solution properly known as 'bitterns'.
They make several products, including a topical spray, liquid drops, magnesium enriched salt, thermal balm, deodorant, moisturising cream and an adrenal support supplement.
Their sample pack is a great way to try out Ancient Lakes!
Do you feel better with more magnesium in your diet?

PS this information is general in nature and you should always consult your medical professional for a specific diagnosis and treatment plan.