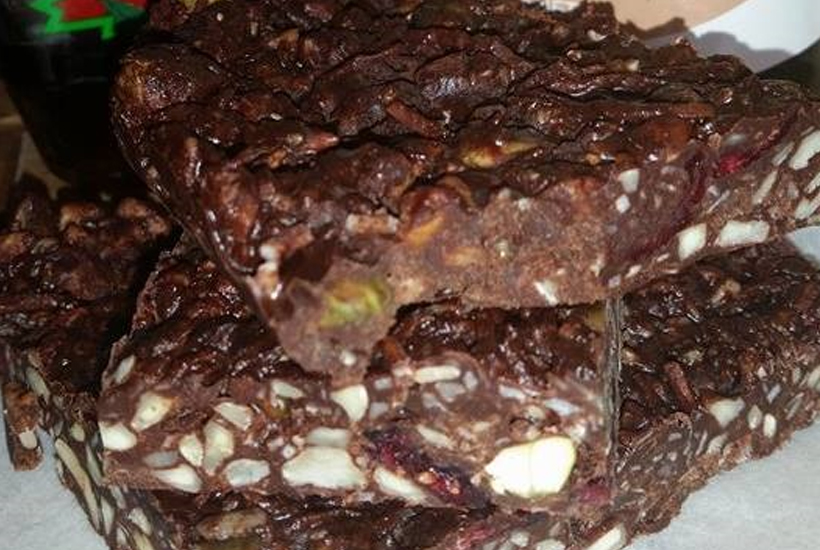 Immunity Boosting Chocolate
My son and I have a big week of travel including plane trips.
I am paranoid about being in this confined space with everyone else's germs. This comes after contracting the flu about 2 years ago from what I believe was from a plane journey.
From my own personal experience that I am going to be prepared.
As well as taking my essential oil blend as our protector,  I have incorporated some Vitamin C powder into my homemade chocolate. This particular mix already contains zinc and magnesium in the ingredients naturally. These go hand in hand with helping your body fight/ward off viruses.
A great as a replacement for plane food.  Enjoy !

Immunity Boosting Chocolate
Author:
Micheline Andrews
Ingredients
½ C Coconut Oil
¼ C Cocao (magnesium)
¼ C Maple Syrup (important to have 100% Maple Syrup)
Nuts and seeds was made up to a whole cup: (this combination was chosen for its zinc levels)
Pepitas (pumkin seeds), Macadamia nuts, Pecans, Cashews, Sunflower seeds. (zinc)
Sesame seeds (1/2 teaspoon) (zInc)
¼ C shredded/dessicated Coconut
¼ C of dried Cranberries (I had these in the pantry and added for colour)
1 Tsp BAOBAB Powder (Vitamin C, I chose this powder as it was available locally in the health food shop and has high levels of Vitamin C. Baobab also has a mild citrus flavour so it is not overpowering).
Instructions
Add nuts/seeds to a blender (or chop with a large sharp knife)
In a saucepan slowly heat coconut oil & cocao (Tmx sp2 3mins, temp=70)
Once melted add in the maple syrup, Baobab powder, and mixed nuts/seeds, coconut, cranberries Combine/mix together. (sp3 1min)
Place into a square lined tin and place in the fridge to set. Once set cut into squares.
Store in the fridge until day of use.