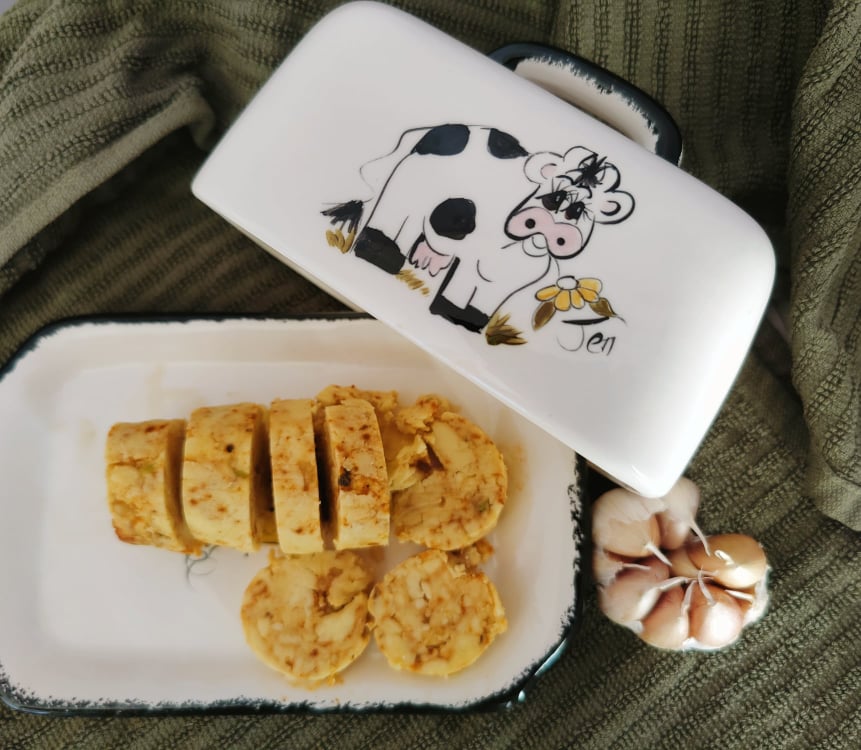 BBQ Garlic Butter
Yes, I am obsessed with my Beef Broth BBQ Rub and I keep experimenting with it in all the things. This is my latest taste sensation – BBQ Garlic Butter!
This is super easy to make and it's a flavour bomb. It also has some great nutrients for you with the inclusion of broth and garlic. Did you know that if you leave crushed garlic to sit for ten minutes, it develops a beneficial enzyme called allicin?
Make a batch, roll into a log and store in the fridge. You can also slice it up and freeze in smaller portions.
You could also add any fresh herbs if you have any that need using up!
How to use BBQ Garlic Butter:
– make garlic bread (slather on a good sourdough and grill)
– add a slice to the top of grilled steak (just like they do at the pub!)
– use it on top of some steamed fish as a baste
– massage into a chicken and roast (make sure you pop some under the breast skin)
– add a slice to some steamed vegetables
– use it as a filling for Chicken Kiev
– add a generous slice to mashed potatoes or on top of jacket potatoes
– toss it through some hot pasta or rice as a side dish
– add a slice to grilled or barbecued corn
– cook some prawns in it for a delicious twist on garlic prawns
What other ways could you use it? Let me know!
BBQ Garlic Butter
Ingredients
½ cup butter
2 cloves garlic, crushed
1 teaspoon Beef Broth BBQ Rub
Instructions
Bring your butter to room temperature and mix all ingredients well.
Shape into a log and refrigerate.
You can use your thermo machine to blend if your butter is cold!