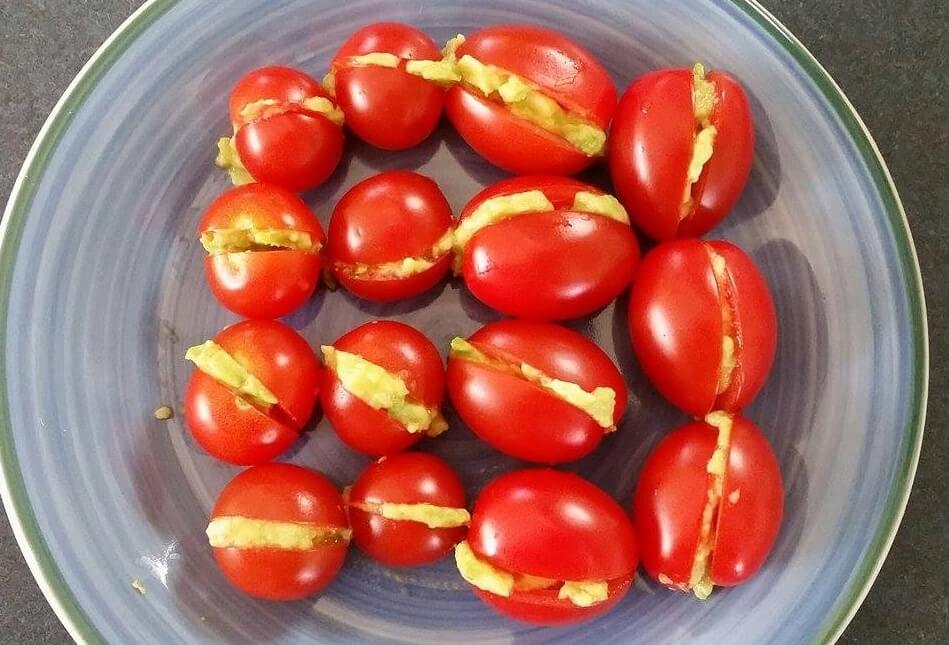 Healthy Tomato Bursts
These easy to make tomato bursts are power packs!  They have healthy fats with the sweet taste of cherry tomatoes that burst in your mouth.
Minimal ingredients to be easily turned into a tasty/healthy after school snack.
The tomato bursts also come into the "Two Foods" category that is highlighted in the recess section of our book Sandwich Free Packet Free Lunchboxes.
This is more of home snack – it may come apart in lunchboxes.
3.4.3177
Tomato Bursts
Tomato Bursts
Ingredients
A punnet of cherry tomatoes
1 ripe avocado
juice of 1 lemon
1 clove of garlic (crushed)
Instructions
In a bowl mash the avocado with a fork,
Add the lemon juice, (if using the crushed garlic mix it in with the lemon juice)
set aside
Cut your tomatoes in half scoop the pulp out and mix it in with the avocado and lemon and use that as the inner mix.