Description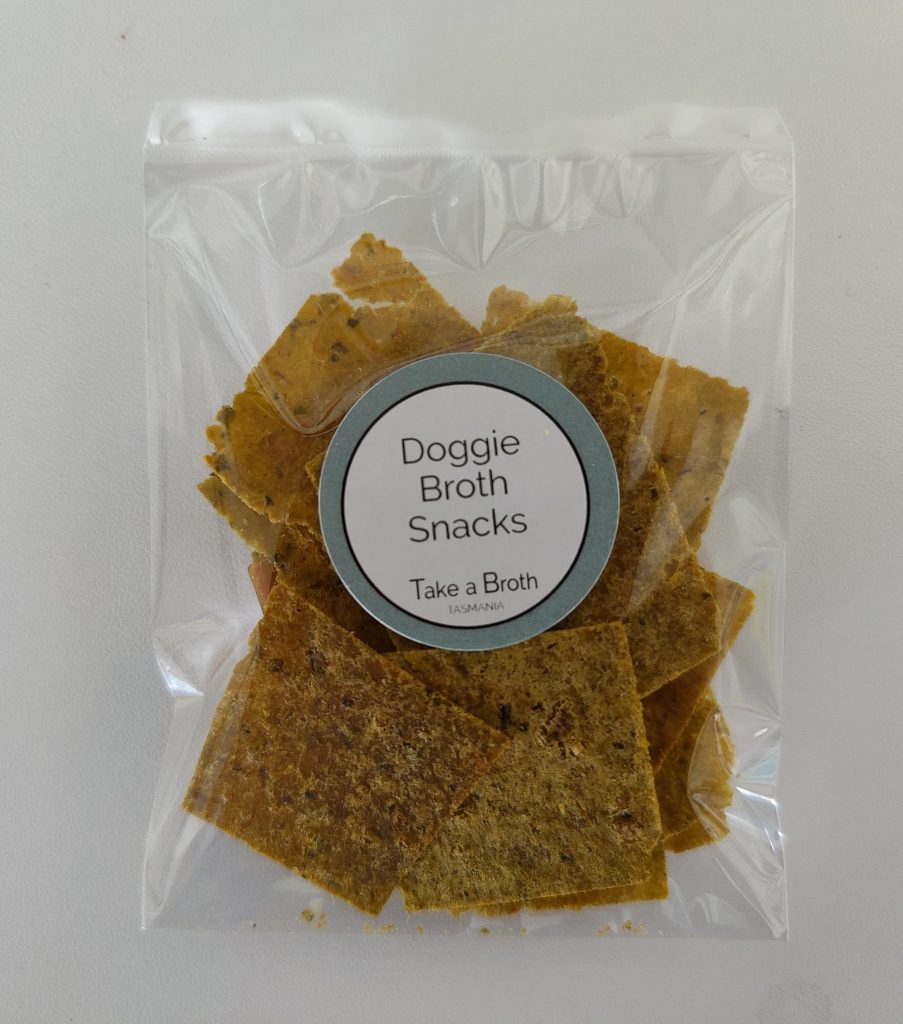 Doggie Broth Snacks
Our "Take a Broth" chewable Bone Broth strips are now available for your dog!

Doggie Broth Snacks are packed full of goodness, ethically produced and super convenient.

We hand-make the snacks from real human-grade food : fresh vegetables and chicken bones with added superfoods to give your dog a nutrient-dense treat.
They contain no salt, onions or garlic and are totally safe for your pet.
No need to rehydrate, just give them to your dogs as they are to chew on and eat.
We work hard to ensure all packaging is eco-friendly and keeps freight costs low. After you remove the strips from the compostable packaging, place them into an airtight jar to increase shelf life.
Each batch is made fresh, by hand. You will notice inconsistencies in size, shape and colour.
We are a small business and source most of our products locally.
Cooked, processed & packaged in North West Tasmania.
Allergy notice: this product is manufactured using shared facilities. Nuts and dairy may be present.
Ingredients:  Chicken Bones, Carrots, Sweet Potato, Pumpkin, Spinach, Broccoli, Cauliflower, Kale, Silverbeet, Zucchini, Turmeric, Pepitas, Spirulina, Tasmanian Pepperberry.
Please be aware, this product is supplementary to your normal dog food, it is not a replacement for their daily food.
Read about why bone broth is so good for dogs here.
Each packet contains 15 Doggie Broth Snacks.
We also make a Chicken Doggie Broth Powder!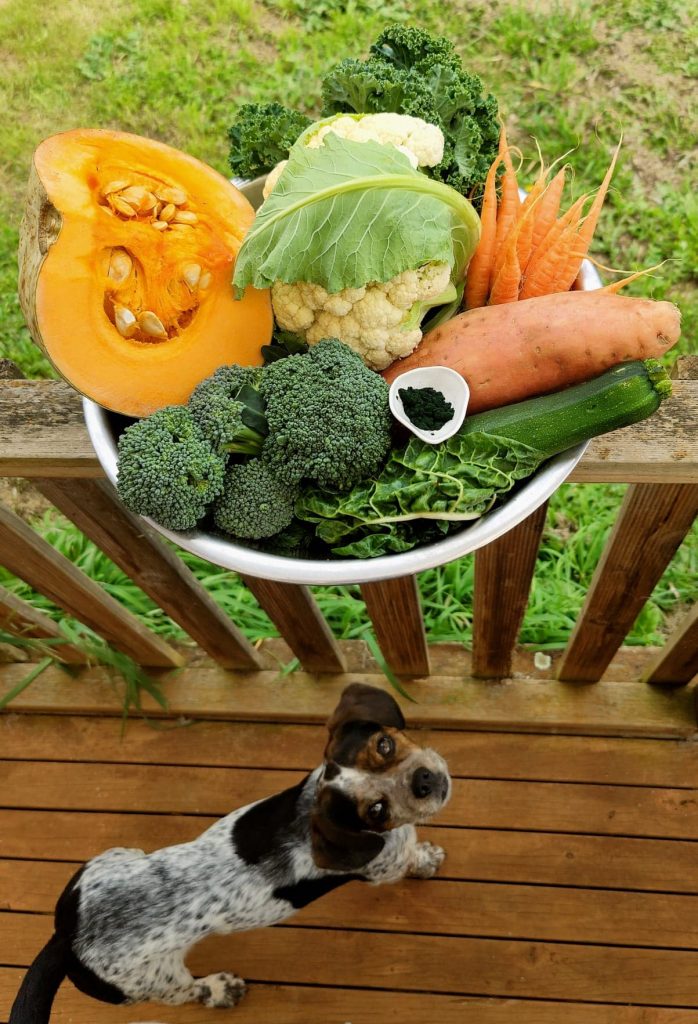 "My Smithfield, Gideon loves the Doggie Broth Snacks. He gives them a 5 paws rating!" ~ Meg