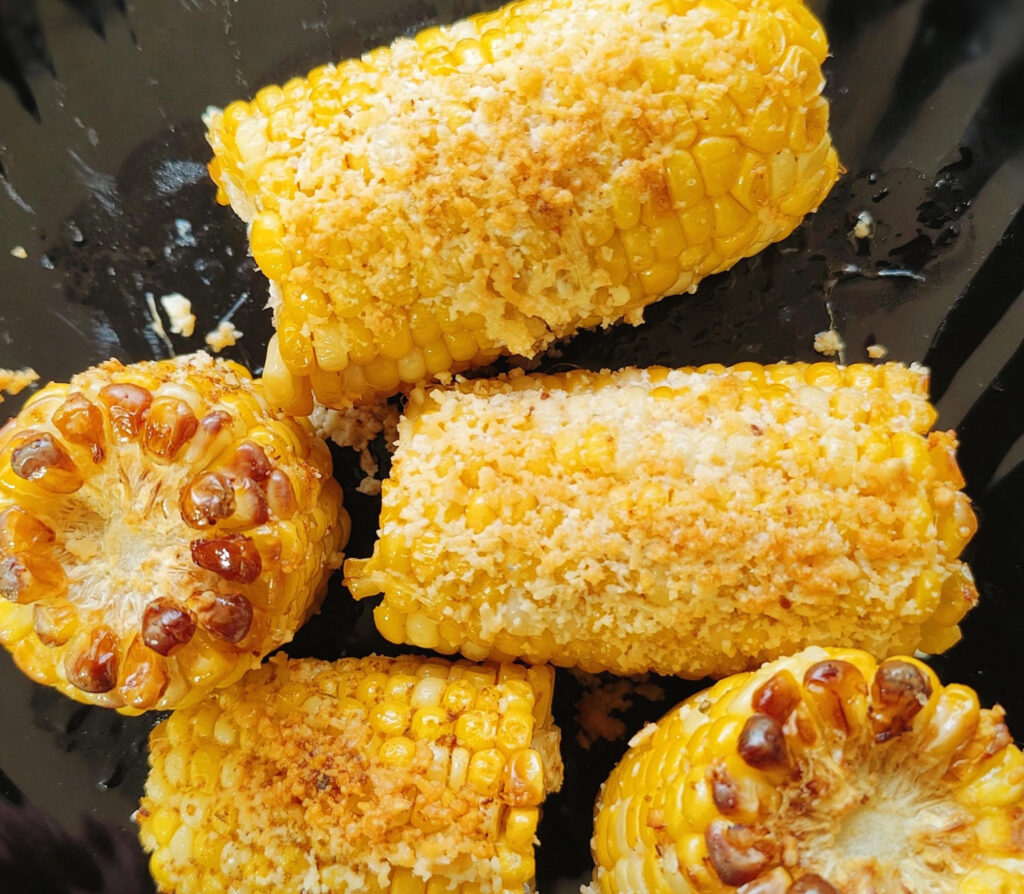 Air Fryer Parmesan Roasted Corn
Fresh corn is in season and there are just so many great ways to enjoy it! Try my Air Fryer Parmesan Roasted Corn recipe for something a bit different.
Often people will just serve corn steamed, but it's so delicious roasted and adds a beautiful depth of flavour.
You can also cook this recipe on a tray in the oven at the same temperature. The cooking time will possibly be a little longer though, depending on your oven. I love using the air fryer as it's so quick and it saves energy!
Corn is a grain and has a a good amount carbohydrates which often can make people wary of it. However, don't dismiss the humble corn cob as it has a huge amount of health benefits!
Fresh corn has a high amount of protein and fibre, meaning it gives us great satiety in a wholefood, wholegrain, complex carb form. The high fibre content is great for our colon health and our gut health as fibre feeds and increases the amount of good bacteria.
Corn also has a good level of antioxidants and carotenoid which is good for our eye health.
If you want to make sure you are not eating GMO corn, choose organic or source from local, trusted farmer's markets and suppliers.
Now this recipe has no measurements because it's one of those recipes you measure with your heart! You get to decide how much butter and cheese you want!
Try out my Air Fryer Parmesan Roasted corn and let me know what you think!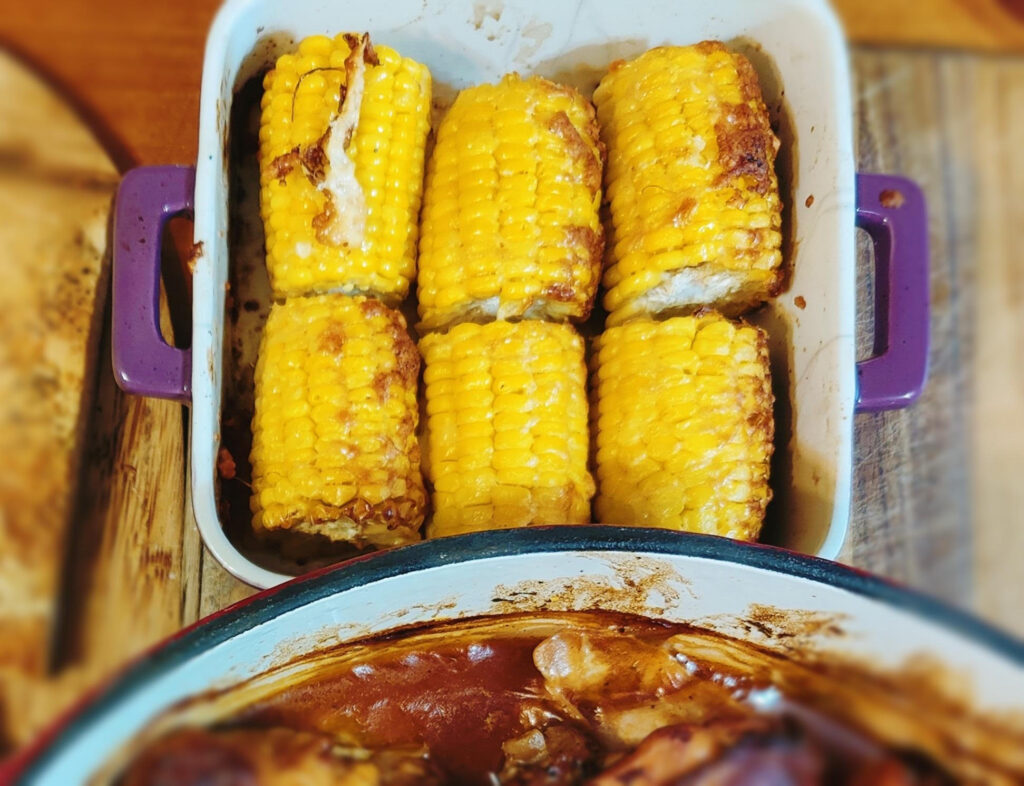 Air Fryer Parmesan Roasted Corn
Ingredients
Fresh corn cobs
Butter
Chicken Broth Salt
Beef Broth BBQ Rub
Fresh parmesan cheese
Instructions
Melt the butter
Roll corn cobs in the butter
Place in an ovenproof dish and sprinkle with Chicken Broth Salt and Beef Broth BBQ Rub
Top with grated parmesan cheese
Cook 7 minutes at 190c in your air fryer
Turn, repeat with the salt, rub and cheese and cook another 7 minutes at 190c