Description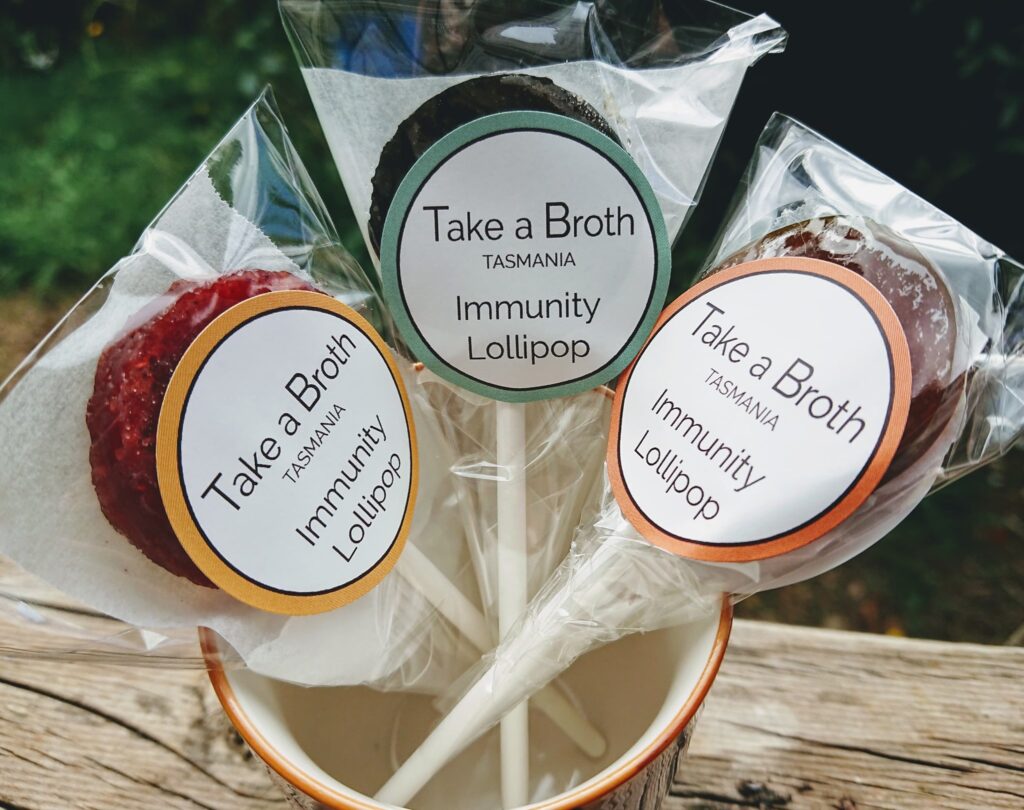 Immunity Broth Lollipops
Pack of 10
Suitable for children from 3 + under supervision.
A sneaky way to help with your children's immunity building.
Made with anti-viral ingredients.
Chicken Bone broth is the go to for respiratory/colds/flu.
This is why chicken soup was has been served for many generations when someone was unwell!
May help to soothe a sore throat.
Packed with immune boosting ingredients.
Now available in three variations : Chicken Broth, Turmeric and Spirulina.
You can also opt to get a mix of each flavour.
For reviews:  www.facebook.com/TakeaBrothTasmania
Ingredients:
Chicken: Chicken Bone Broth, Honey, Sugar, Elderberry Syrup, Cinnamon, Vanilla, Filtered Rain Water & coloured with Beetroot.
Turmeric: Honey, Sugar, Yellow Vegetable Broth, Turmeric, Elderberry syrup, Cinnamon, Vanilla.
Spirulina: Honey, Sugar, Green Vegetable Broth, Spirulina, Elderberry syrup, Cinnamon, Vanilla.