Description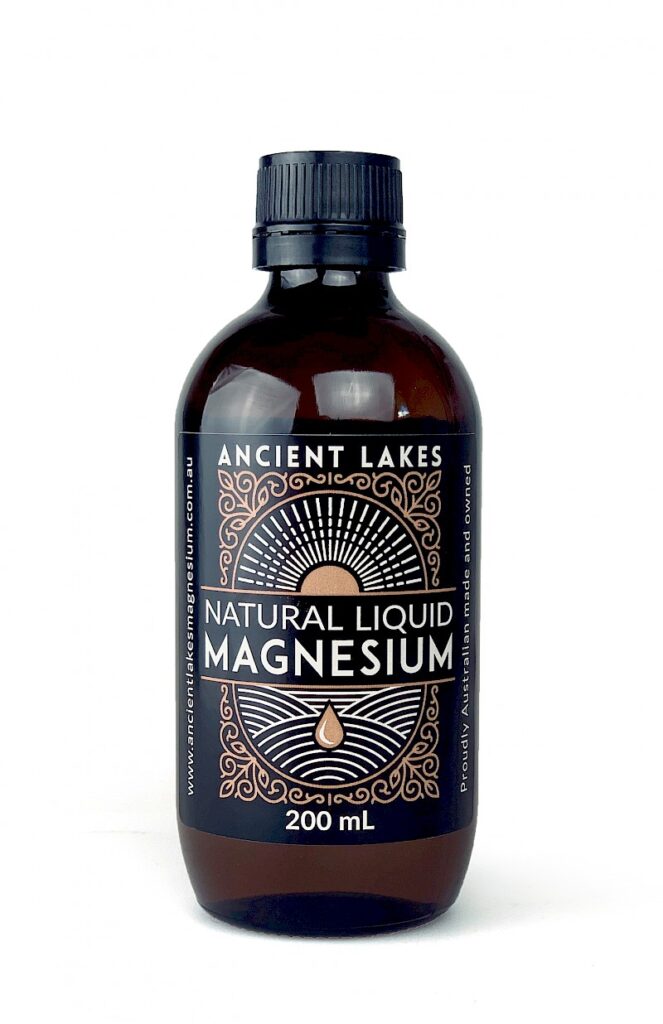 Ancient Lakes Liquid Magnesium Refill
This liquid magnesium refill is a highly concentrated source of magnesium and other essential minerals is gently harvested from a WA ancient salt lake.
Use this liquid concentrated magnesium in your drinks, juices and meals for an easy way to boost your magnesium intake.
Highly bio-available and quickly absorbed
A great way to increase your magnesium intake
Packed in glass
Add to juice, or a bottle of still or sparkling water to sip throughout the day
Safe to cook with – unaffected by heat
Ancient Lakes natural, magnesium-rich 'bitterns' contain 98,000 ppm magnesium ions in solution. They are a complex mix of ionic minerals of magnesium, potassium, calcium, sodium, boron, zinc and other highly soluble minerals.
How to use:
Adults: start with up to 10 drops added to water, juice or food daily. Increase gradually 2–3 per day until tolerance is reached.
This is a 200ml refill bottle to top up your  Ancient Lakes Liquid Magnesium bottle with dropper. However if you have your own dropper, you can just use that!