Description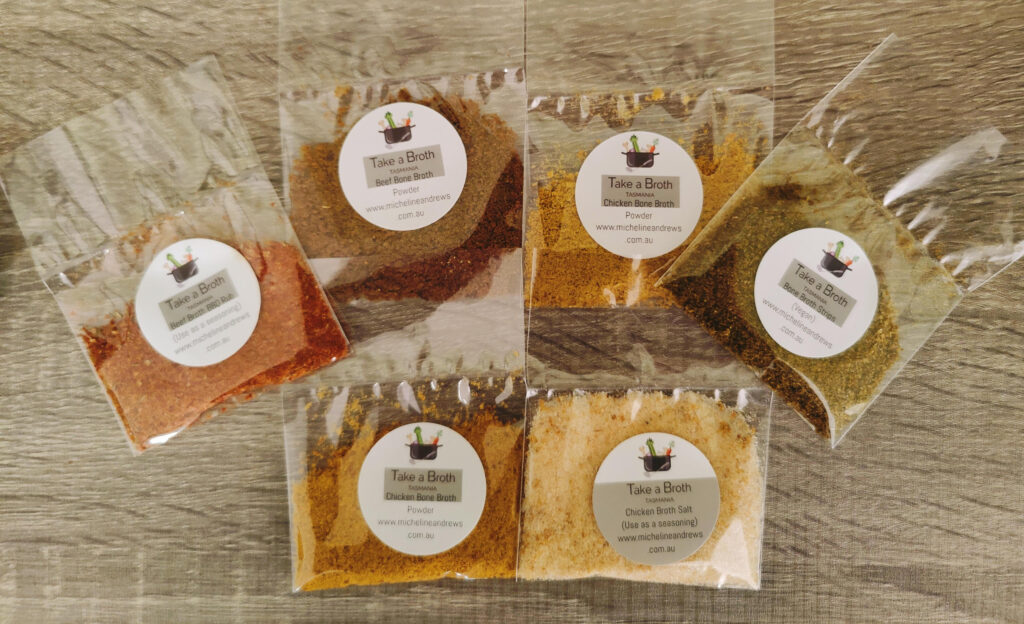 Bone Broth Sample Packs
A chance to sample our popular bone broth powders, spice rub and salt in six small portions.
Perfect to try before you buy, for travel or for gifting.
The pack includes:
Chicken Flu Fighter Broth Powder
"Take a Broth" Bone Broth products are packed full of goodness, ethically produced and super convenient. We source the highest quality local produce to make our broth.
For the month of June, the sample pack is just $10 with free shipping to anywhere in Australia!
Use the code: SAMPLE